Elijah is learning to be a detective in science this year and setting up his own museum with individual exhibits. He is very into this and it proves to be a fun year of science. I am a little worried about HOW to fit in the time for experiments with a baby. I have been doing them on our off days or days or evenings that the Daddy person is home.


Elijah loved making this neat little Magnifying Lens out of things found around the house. He was surprised it worked so well.


You will need a used food container like a empty margarine container, a marker, a rubber band, something to cut the container with, plastic food wrap, and a cup of water.






Draw three holes onto the sides of your container and cut them out. An exacto knife works well. We had our daddy do it for us. Cover the top of the container with the wrap loosely and fasten with the rubber band.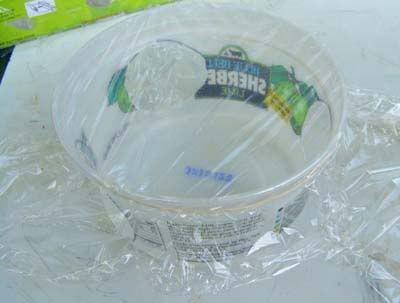 Slowly pour the water onto the food wrap until it is stretched fully and you can pour no more.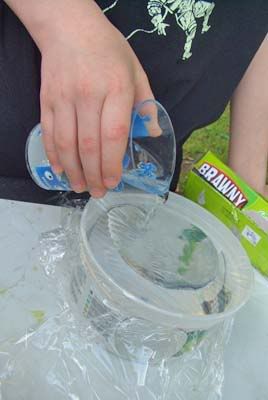 It is done and all you do now is find something to put through the nifty holes you precut and have a nice look. :) Enjoy!