Remy wrote a little story about a train ride.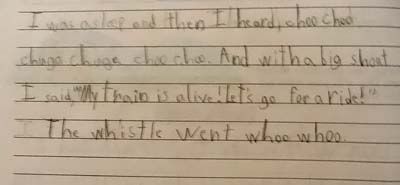 I also have to share the one he wrote about the beach.






He can write all day long. I love reading what he comes up with. :)


I must share his video. I recorded him reciting his poem for me. Just take a look at this sweet face I stare into all day long. :) The dimples, the voice, the cutie pie that is my middle boy!