We took the boys to the Traveling Library of Congress Exhibit at our library. It was a quick little walk through and it made me wish we still lived in the D.C. metro area. I would love to take the boys now to all of those educational places.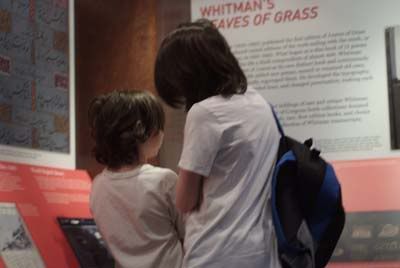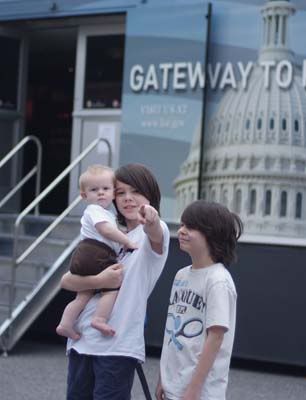 Here is a view of the truck they had set up for this exhibit.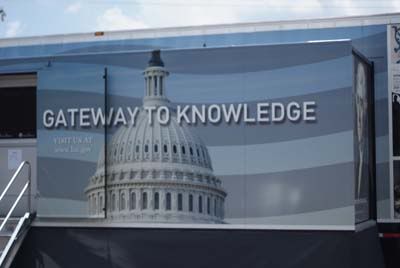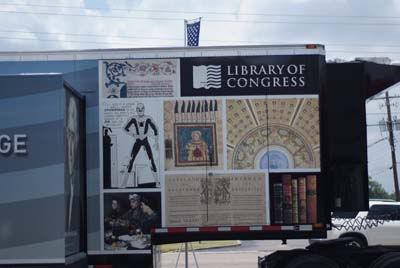 Afterwards, we took them to our local health food grocery store. They serve great lunches. My boys love it because they can eat foods they normally don't get to enjoy out and about. They had veggie sloppy joes, a real treat!