When I was expecting Noah I was part of an online group. This group was for women all due in the month I was due to give birth. Kylee became a mother for the first time when she gave birth to Ryder a few weeks before I did. I logged onto the computer one afternoon to find the horrible news of her sweet boy going to sleep in Jesus way to soon.


It totally rocked my world. My heart and soul ached for this young mama. It tore me apart to know I could not be with her. Many of us on the group felt this way. We could barely breathe. We held our own babies close and thanked God for the sweet blessings he had given us for a time.


On his first birthday we held a party for him. Many of us purchased balloons and sent our love to Kylee. I held my boy close and felt very privileged to have him with me. It made him reaching his own almost year mark of life a bit easier on my heart.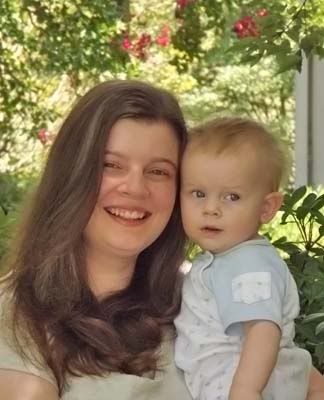 I pondered on what sort of things Ryder would be doing. How crazy he would be making his mama with his new found talents of walking and running. I will never forget that sweet boy. I will tell you this, his mommy, Kylee is expecting a little girl very soon! I am so pleased for her. I can't wait to see her little face.


It was a very profound moment for me when we let Ryder's birthday balloons go into the heavens. I cried. I mourned that little life that touched so many. I ached so bad for Kylee. I pray daily for God to bless her and to keep her close to himself. I pray she holds to the promise that we all shall be reunited.


Happy birthday, Ryder. One day I hope to see your mama sitting with you and living with you forever with your baby sister. :) What a promise that is.