I love the books I find Eli with.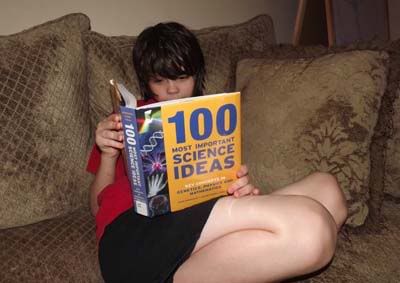 Noey loves his dinosaurs.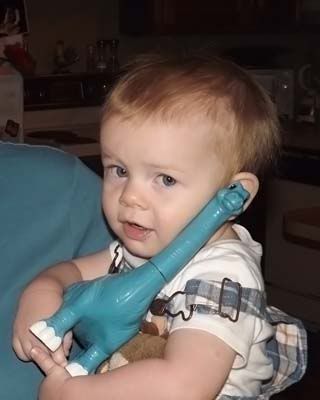 He is our big singer. He sits in the back and sings with his big brothers. :) It tickles us. Hee hee...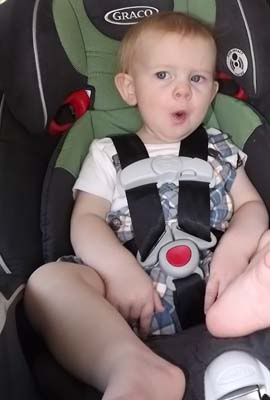 The big brothers build him great big towers to knock over.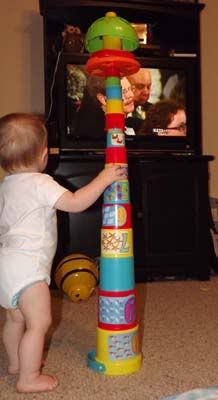 They are also teaching him to jump.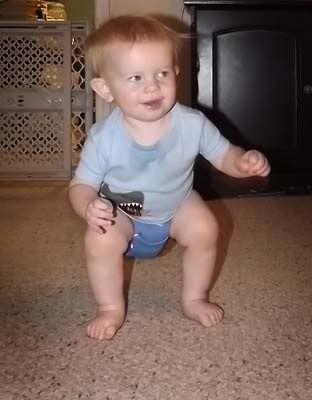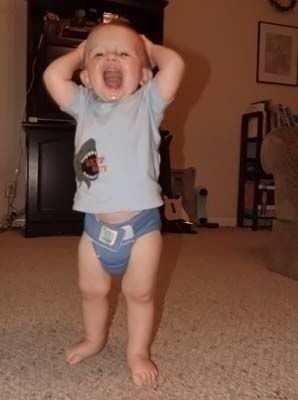 My mother handed this down to him and he sits in it and watches his shows. He must have a sippy in his little "theater".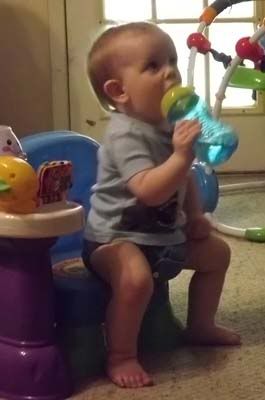 It is so fun to watch them day in and day out.