I found this idea on Pinterest to make stringing beads out of straws.





Since Noey is a baby he couldn't get them on shoelaces. I gave him a tiny dowel to use instead.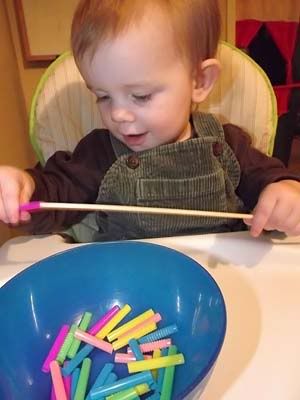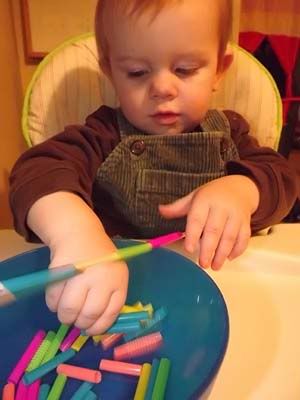 I took some playdoh and put the sticks into it. He enjoyed putting the beads on it that way, too.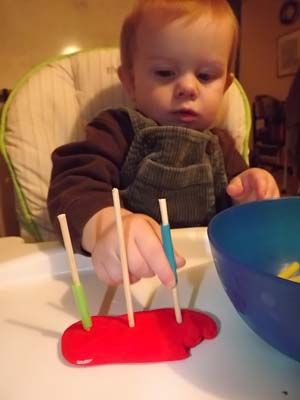 I wear myself out keeping that little stinker busy so the bigger boys can do this.