Noey and I went to walk the puppy and he found it quite funny that the big boys were left inside for a change.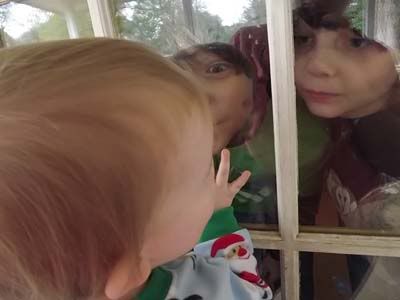 I then settled him in the rocker with my pillow and his blanket. Notice he has his bubbles still clutched in his hand while he watches his "Praise Baby" dvd. I so love him.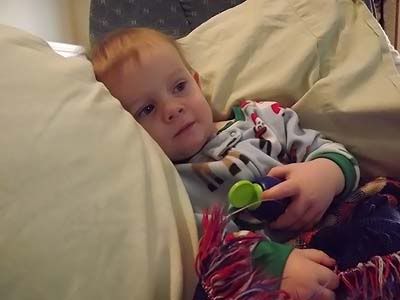 Noah and Remy hatched dino and frog eggs.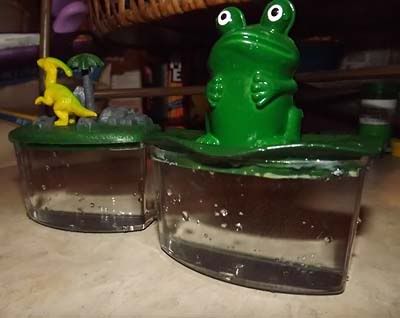 We made origami butterflies in Bible time.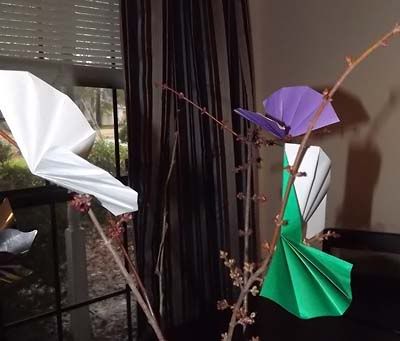 While Noey was occupied we rushed to get some work done.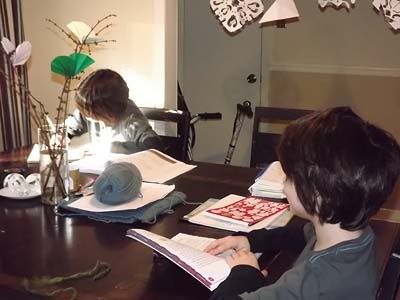 My sweet Remy taking his spelling test.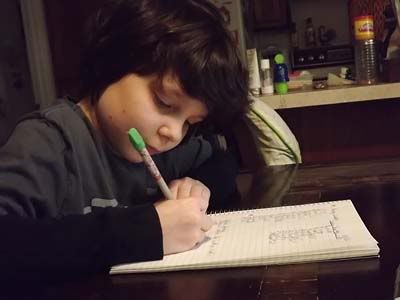 My wonderful Eli.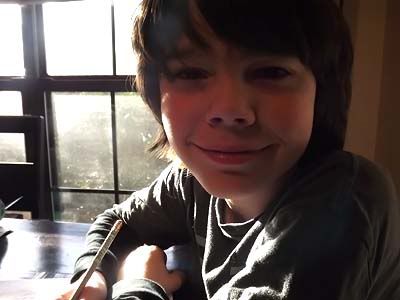 Remy got some art in.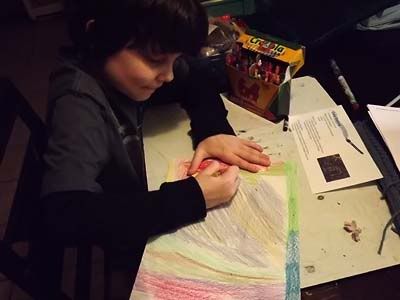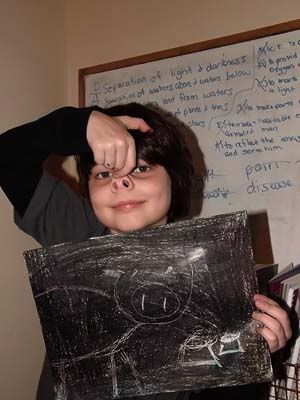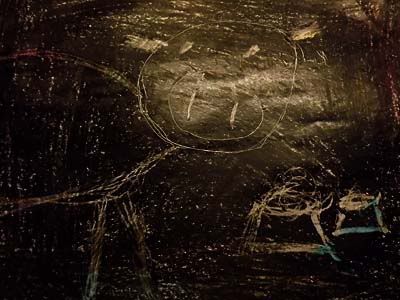 He even wrote a story.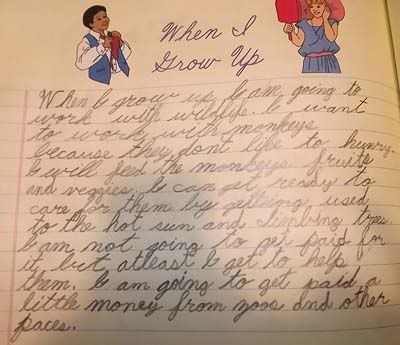 All good quiet lesson times always come to an end. What to do with Noey now?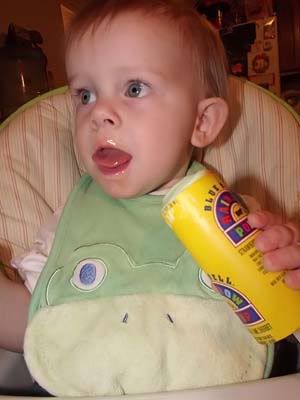 It is spring here....way early this year. Remy even caught a bug. His first one of the season.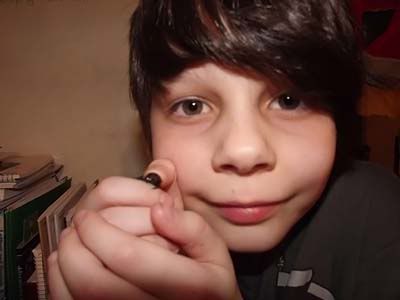 Surrounded by men...I love it.