The boys and I love this new play dough we made up for Noey.






2 cups flour
1 cup salt
4 tsp. cream of tartar
2 cups water
2 tbsp. oil
coloring


Just put everything into the saucepan and mix and cook over medium heat. Feel free to add scents or glitter. Once it is very, very thick turn it out onto the counter and knead it and allow it to cool. It keeps really well in a plastic container.




Remy also got some art time in this day.






I bought each boy a timer. I had them write their names on them. The reason? School was lasting all day. It didn't matter when we started. Since I have Noey to care for I wasn't on top of their being on task. It was time to have them take more responsibility for their own time in school.


They set the timer for 25 minutes for penmanship. If they finish it in 15 minutes they may keep the extra 10 minutes and add on the next time. So if in math they are given 35 minutes, they now have 45 minutes for math. They are loving this. The boys are working within the time given and I am freed up for more Noey time. :) Both boys like to see how many minutes they have left at the end of lessons. I write it down in their notebook each day by the date.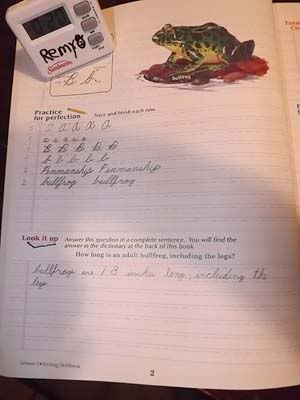 Elijah worked on run-on sentences. *I am so guilty of this.*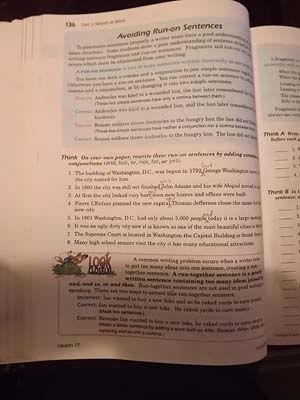 Remy worked on complete sentences.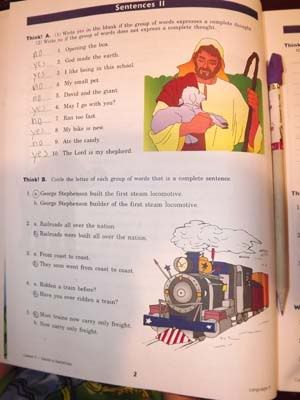 It was a good day. :)