Welcome to the third grade, Remy!






He is so excited to be in his new grade. He started waking me up very early in the morning that first day. He was ready to start. :) New books are so much fun.


We visited the new Dollar Tree and he won the first soda of the day. *Like he needed that big 3-liter container of yucky sweetened drink.* He was so happy to have won. What nine year old wouldn't be happy?






I snapped this photo of my three men coloring in Noey's new giant book.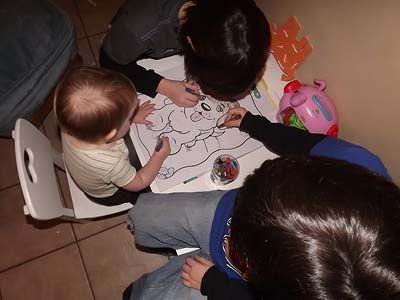 He loves for them to play with him.