Noah has enjoyed this more than anything we have ever done.

We started off with bathing a real pup. Since we have four of those I picked the easiest one to bathe.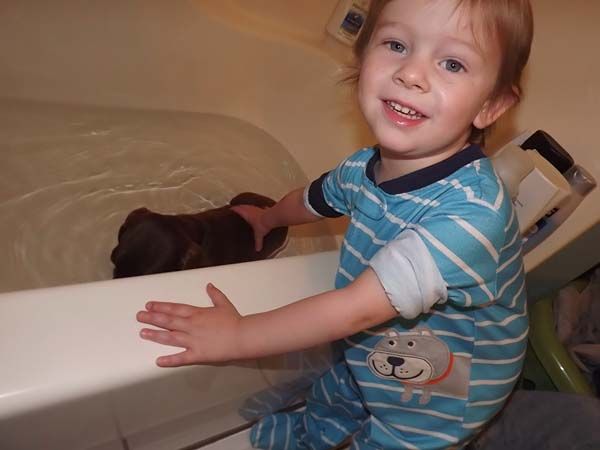 We then made puppy cookies for our pups.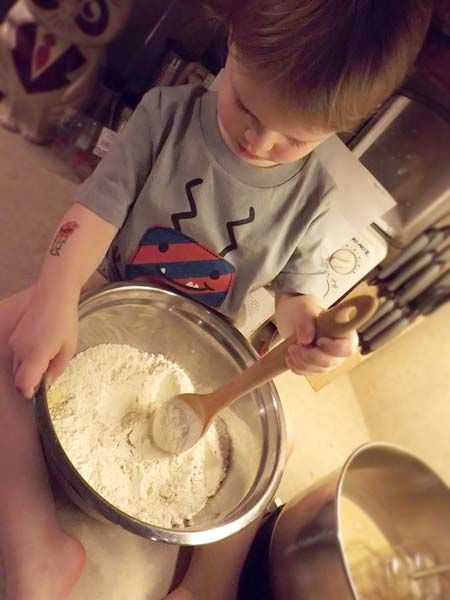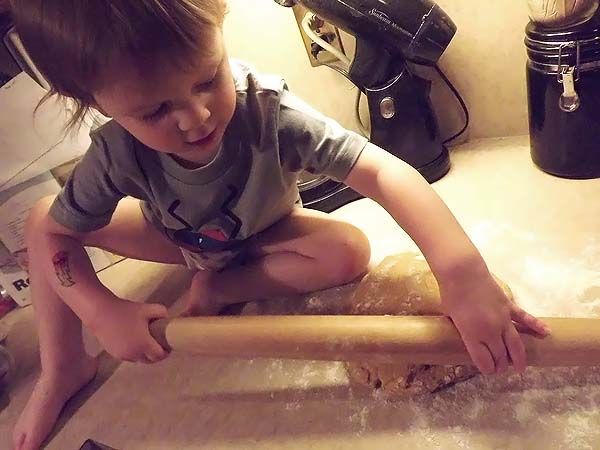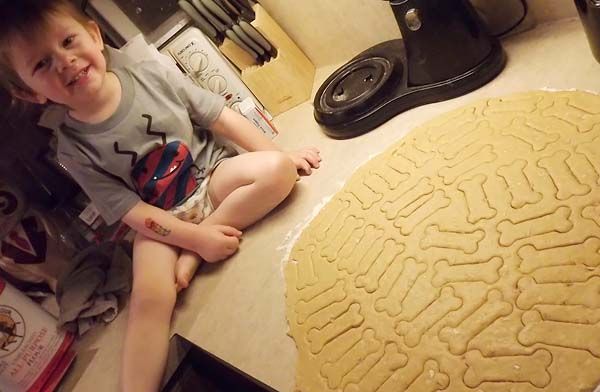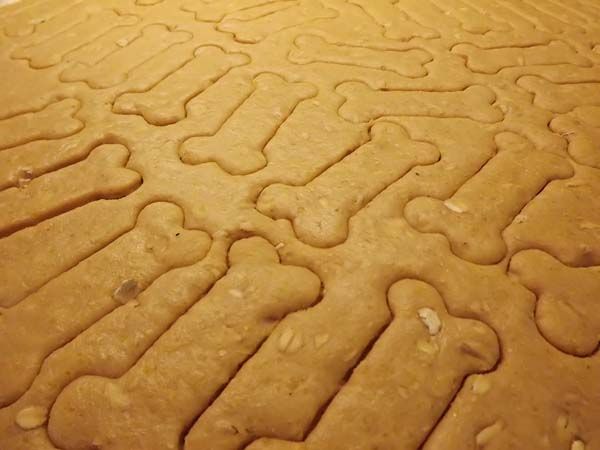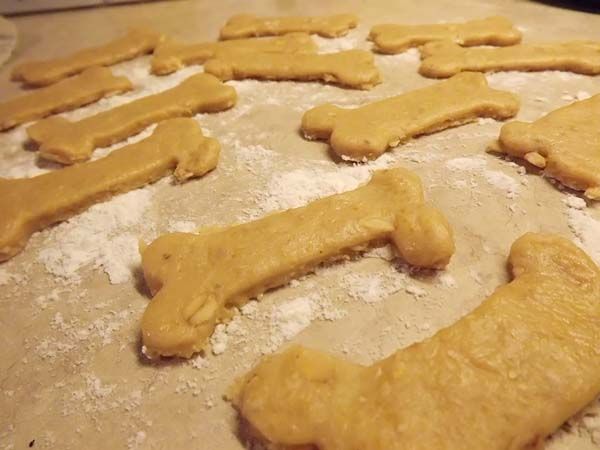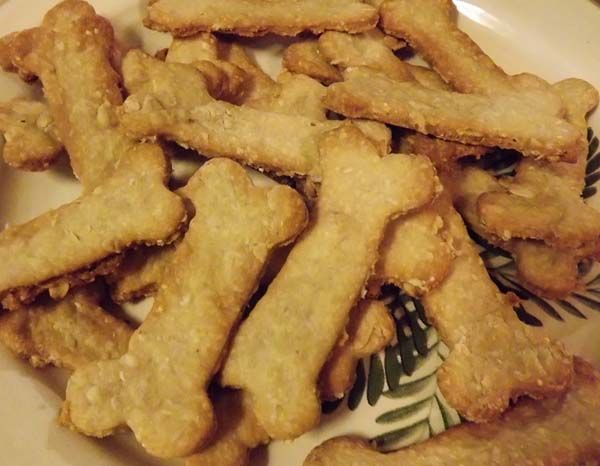 If you would like to make them:

Peanut Butter Dog Biscuits

1/2 cups water (add more if needed)
1/2 cup oil
2 eggs
3 tablespoons peanut butter
2 tsp. vanilla
2 cups flour
1/2 cup cornmeal
1/2 cup oats

Blend all of the wet ingredients.
Whisk the dry ingredients.
Mix the dry mixture into the wet mixture to form a ball of dough.
Roll out and shape.
Place on non-stick lightly greased cookie tray.
Cooking time in my oven was 10-12 minutes in a 400 degree oven.



I set up a puppy vet and groomers salon for him on his table.



He wasn't happy about the puppy being sick.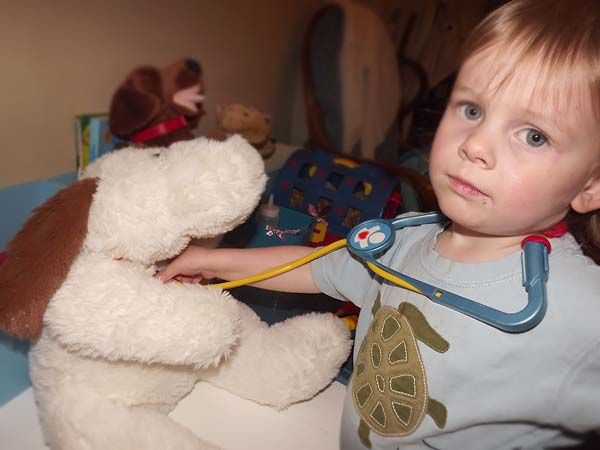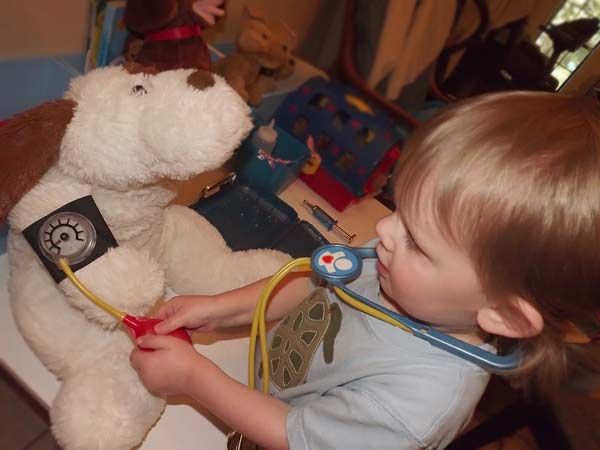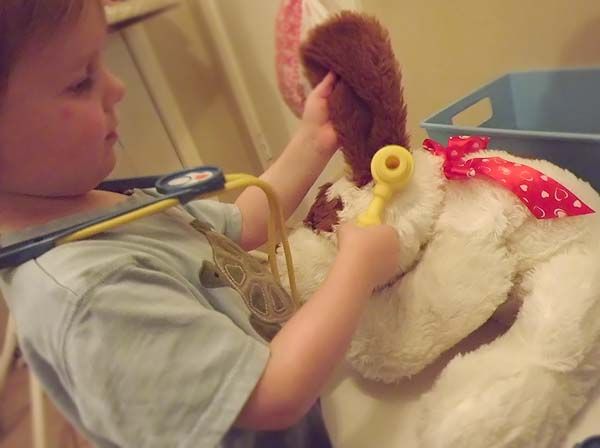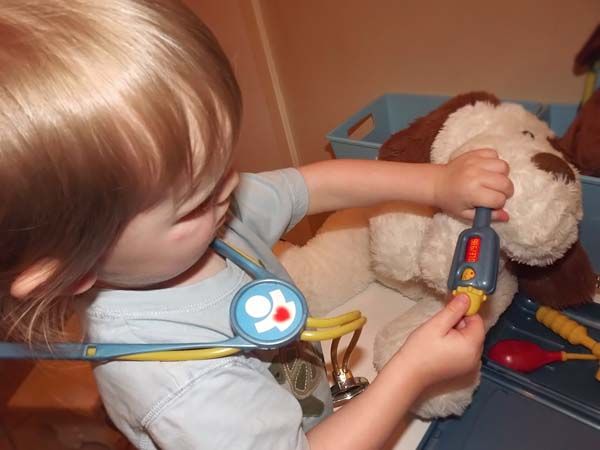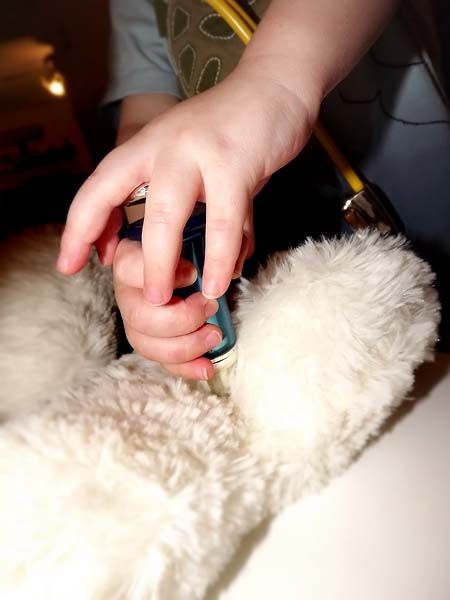 He made him all better and covered the booboo with a bandaid and gave him some food.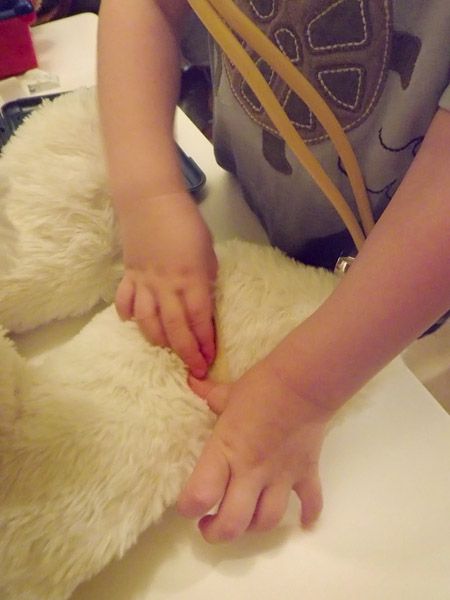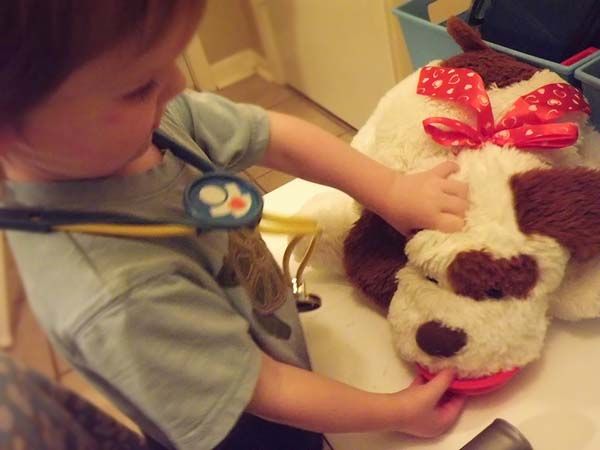 Next up he groomed a puppy. He liked it much better than the real thing. He didn't like the soap and mess when we bathed Piper. He pretended to squirt the soap on, massaged the fur, and towel dried her.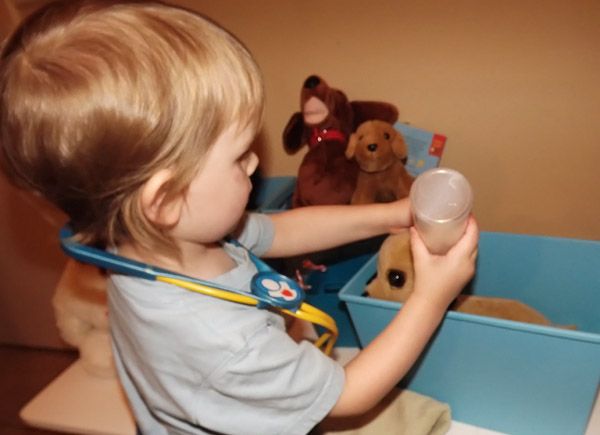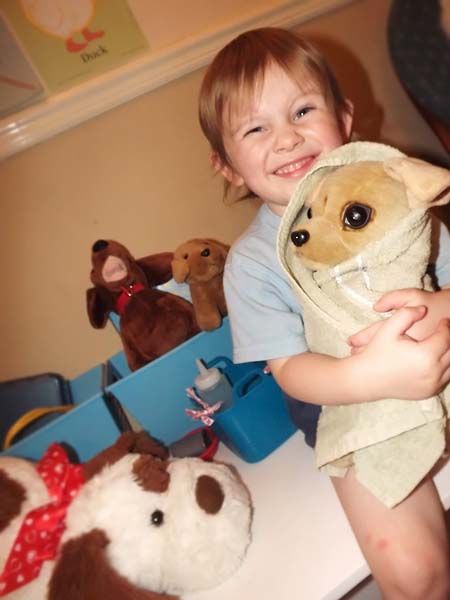 I even made up some little sticky hairbows for him to tape into her hair. It was so fun!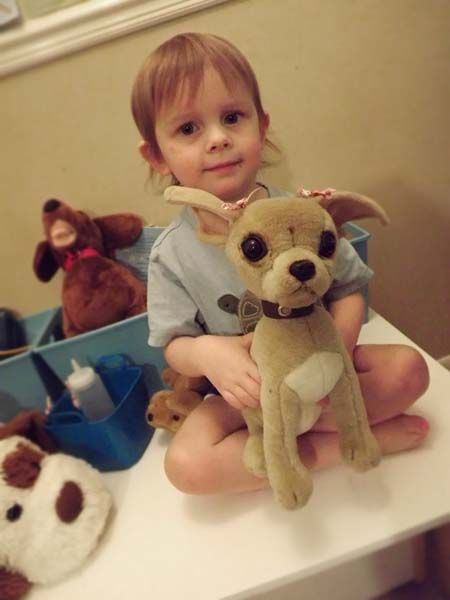 He worked on his puppy color pages for a while.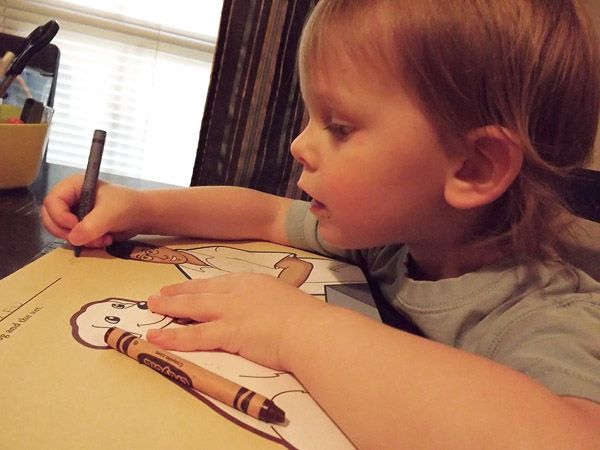 Noah finished his work with some snuggle time on the couch with Piper. She is our most snuggly dog, too.



He feeds his pups a treat he made each day and he has been much more loving to them or aware of them since we started this together. It was a blast and it was like playing pretend with my best friend Heather that I grew up with. We did things like this all the time. :)