Friday morning and lunch time we met up with some new homeschooling friends. We just talked and the kids played. Everyone there had a little girl. I mean a little toddler daughter that just got my heart! Man I want a daughter. *sigh*
The ladies and their children were of course wonderful and I think we will get together again. :) We were all wanting just a relaxed time for our kids to get together without co-ops and stuff. And outside of the local HUGE homeschool group. But that huge group is a wonderful resource, but I am one of those gals who needs more freedom.
The kicker, and Sherri you would love this, they both live very close to us. HA HA! Funny stuff!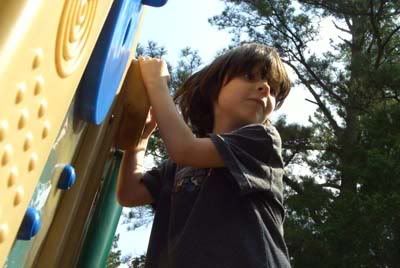 Eli hiding like the little spy he is. *rolling eyes*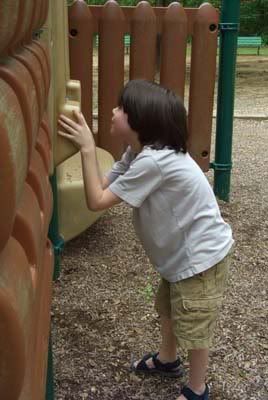 Eli talking with his hands as the other kids have lunch. He is just so me!
We also did some geocaching while there. Matthew found this microcache and then stood back with his smug self and "I know where it is" smile. One of my new friends found it! Before me! She had never found one before! This cache has stumped many in our area! Like hardcore cachers! She is just made for this sport. :) The cache is in between her fingers, like a button.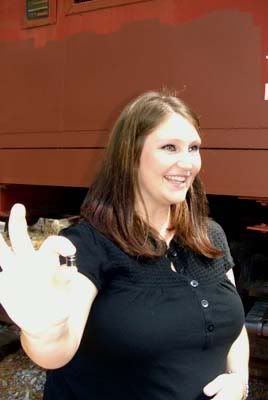 All the children looking at the spot it was found an saying OOOH's and AHHH's!
On the search for more caches!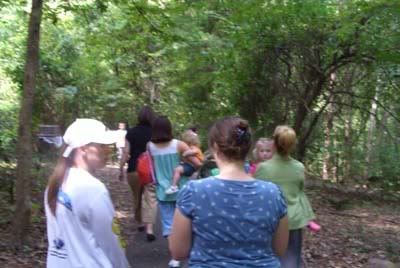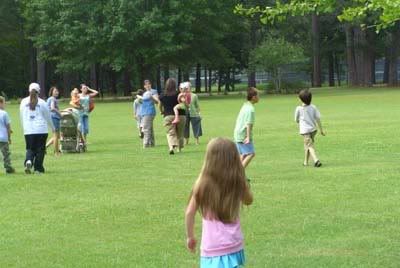 It was great fun you guys! Well, minus those HUGE mosquitoes!