Elijah has now crafted a pink lizard for Taylor. He was beat after that green one. I found him the next morning eagerly at work on the pink one. I was surprised to see it. I thought maybe he had given up on making another for his friend. I knew he wanted to make something different. When I asked him what made him still go forward with the pink one he said that he had promised one to her the next time he saw her and that he would just work as if working for the Lord!
I love seeing the words we read during our studies from the Bible coming back out of his mouth. It is neat that he is applying the word to his life. He has grown so much lately. What a sweet little man he is. :)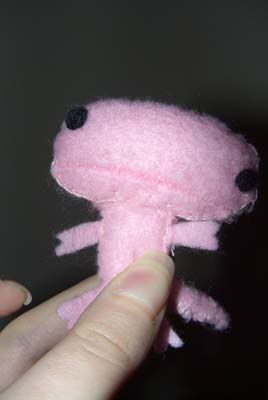 Around the midpoint of every "grade" school year we go over table manners and place settings. It is always nice to brush up on those and to see what we have retained and what we have let go through the past year. I can remember the first year we did this. Elijah was so upset that he just couldn't remember how to do it. Well, this year, he remembered still and set a nice place quickly.
Matthew's mother would be happy to know we do this. *laugh* And it is nice to know I am sending some men into the world who will know some of the things that will make him look attractive. :)