Last week before my youngest turned six and came down with the rashy Scarlet Fever, my friend Renee called to say that she needed us. She is suffering from a BROKEN ANKLE and getting out and about for project supplies and then putting it together was not in the cards. And besides, as her husband put it, this is more MY thing! HA HA! Love you guys!
I had seen one of my homeschool friends use balloons for the solar system here:
I took her idea and we came up with this!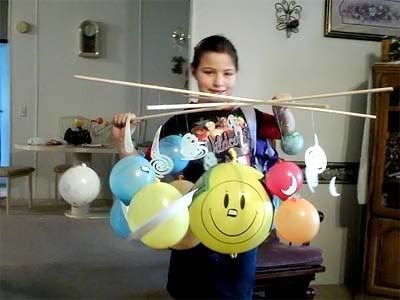 I had so much fun with you guys! It was a blast!
Taylor knew what she wanted and I hope I helped her create as close as possible. :) Hope you receive a GREAT mark for it!