My cutie pie boys having school in my bed! Hee hee...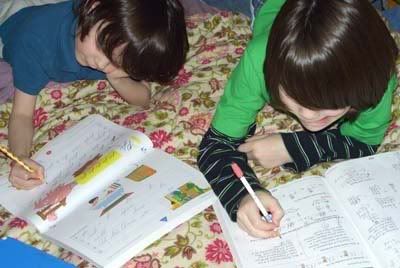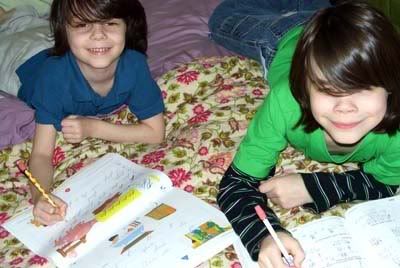 Remy drew these little cute critters of a lizard, lion, and mouse. :)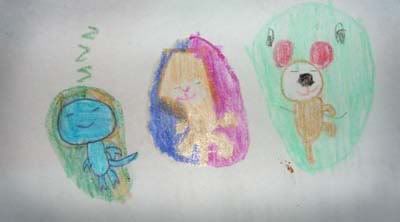 This pencil drawing that Remy made is of him and his pawpaw Jack in the garden in Florida. They put in the onions and potatoes together while he was there. :) Notice that Pawpaw Jack has a bald head...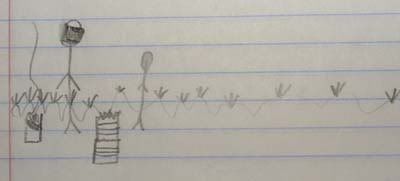 My grandfather would get a kick out of this one. :)