I was reading a blog that I read and she posted a picture of a grass flower that I have myself admired many times. When I was little I called little tiny flowers I found in the grass "Smurf" flowers. :) I would pick them and look at them forever. I just really liked them.
Well, that post inspired me to capture some of the really beautiful things in this world that we over look, the little things. Of course we see the beauty in a HUGE sweet smelling rose, but we often over look tiny clover and grass flowers as we mow them down. :) Our children bring us back to our senses though and for that I am grateful!
When you first look at a little pom pom of white clover you see this...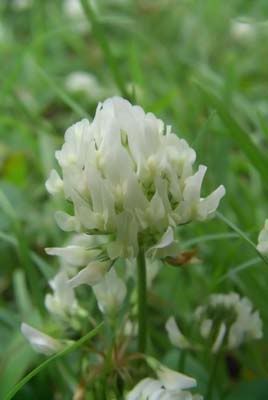 And then you look closer...and you find they are made up of lots of orchid looking blooms...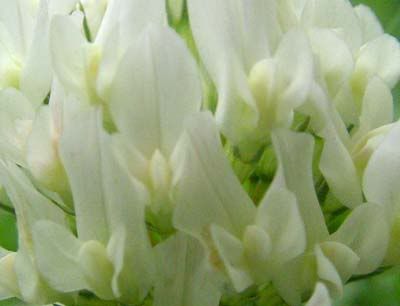 These little purple flowers that I expect to be some form of purple clover are no bigger than the pad of my pinky finger. TINY! But I found them today. :)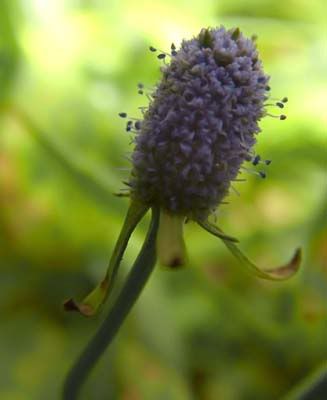 And little red berry shaped flowers...that again I am sure will turn out to be some kind of clover.
All of them tiny and hidden but waiting to be picked and admired. Little itty bitty fairy flowers...
And while I was looking very closely in the grass I checked on my garden. I found these on the bean plants...little tiny beans!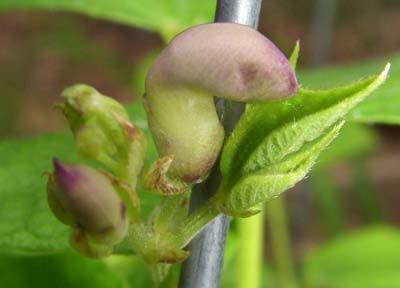 I was even able to snap a photo of Eli underwater...just to prove he does it now. :)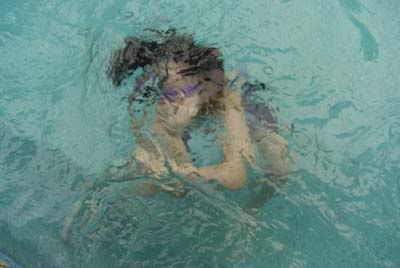 I ran out of things to keep me busy and called my good friend Renee over. I needed company. Things are getting so hard here money wise and we are praying that we get a call tomorrow about a job offer. I am so ready for this to be over. We are now without a job, Matthew finished out Ritz, and we need a new job now. Dealing with wimpy checks the past few weeks and now we haven't a job in sight...PRAY FOR US!
Everyone is healthy and we have food to eat. We are very blessed in ways we know others are not. Myka, told me 2 stories of families losing children this week. Sometimes it takes that sort of story to make you realize it could be worse. Thankyou, God.