Elijah started studying robins a few days ago in school.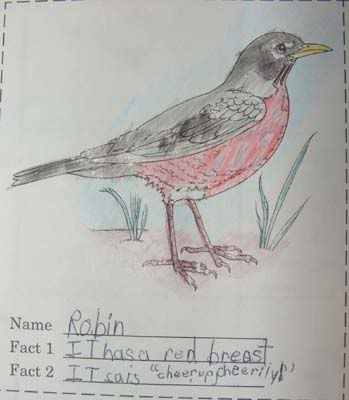 And he planted a "sensitive plant".
Remy read a play about Robin parents and little baby robin birds.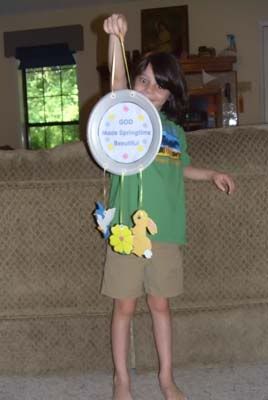 He used flys to help him in math.
It is hard to see what this is a photo of. I drew a cookie and he was able to put a vanilla chip on the cookie for each spelling word he spelled correctly. And then he ate them up. ;)
He studied his hand in science and then he drew it.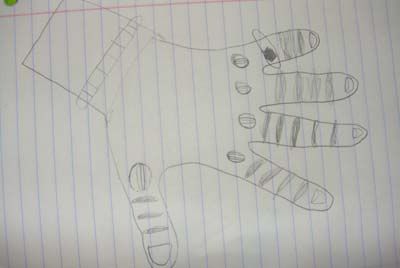 Remy also drew this cute monster for me. :)
We had a great week of school with daddy home and now we are up for a wonderful weekend with my childhood friend Heather and her family. Lots of bloggy goodness for me to update with come Monday. :)
Matthew had the call from Target FINALLY, we are now waiting that call for the second interview! We so need this!