Because my boys are armed with the know how and the tools to find YOU!
Today in Science Remy learned about his finger prints and how everyone of them are different. He compared his with his brother's prints. And then I remembered I had this nifty little kit from when Elijah learned about the same thing many years ago.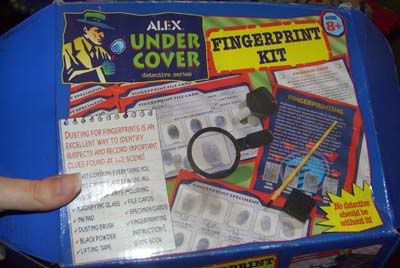 This is the same kit that Remy found as a little guy and "blues clued" his hand prints all over the downstairs walls. It was a mess! To think how mad I was then! *sigh* He is so big now and he doesn't even remember that story.
I gave each child a finger print card.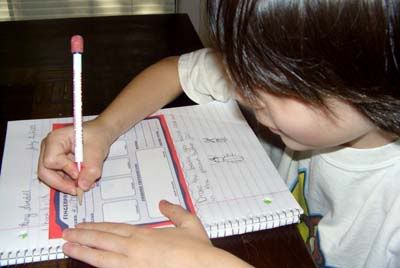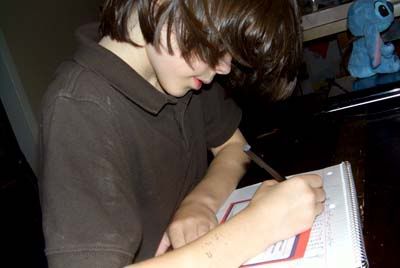 I helped with making the messy prints. BUT, I do have to say this, these sorts of projects are getting easier and easier now. Elijah is very particular and careful and Remy has more control over himself now. I think if I ever have a new baby that I will be floored at how different my days will be. My friend Myka is always reminding me of this. But she wants me to have that 3rd baby as soon as possible. :)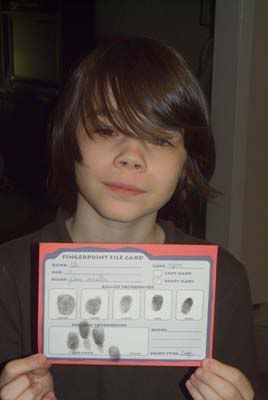 After all of that the topic went to lifting prints. Elijah remembered from his own lessons and so we did that, too!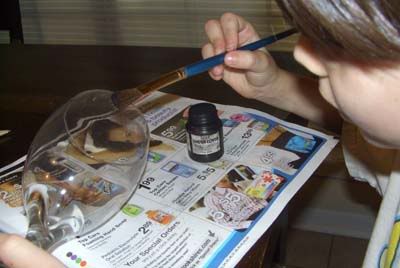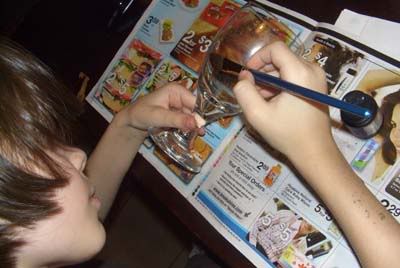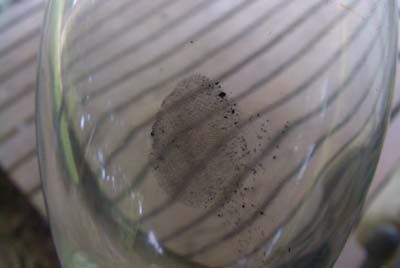 When Matthew heard of our little project he commented that I have the BEST job in the world. Yea, I think I do. :) I love teaching my boys and growing with them.
Now they are running around "catching" each other as potential suspects. Don't you love little boys?