We made our very on white and blue Ming plates. The Story of the World guide book suggests that you allow the children to make a bowl out of clay, allow them to paint on the white clay bowls with blue paint, let that dry, and then glaze it with glue. I began looking online at old Ming dishware and I knew we had to make something of better quality. We prepare alot of oriental dishes at our house because they are very healthy and YUMMY and so we needed something better than misshapen clay bowls with glue glaze. ;)
The craft store here carries a paint for porcelain made by
Pebeo
. You can buy porcelain or stoneware dishes, but we used stoneware because they are less than half the price of procelain plates. After you paint the dish it must dry for 24 hours. After the 24 hours you fire it in a 300 degree oven for around 35 minutes. It is dishwasher and food safe after this. :)
We googled images for white and blue ming dishware and then we got to work with ideas in our heads. I was sure to have books with birds, flowers, leaves, and marine life on the table. I even had a how to drawing book and that helped alot. :)
The boys thought this was the BEST idea I have ever had! Hee hee...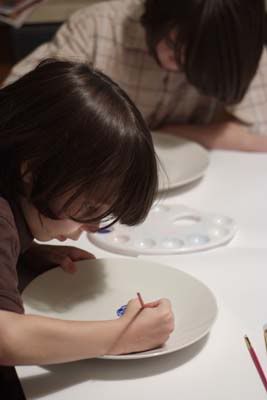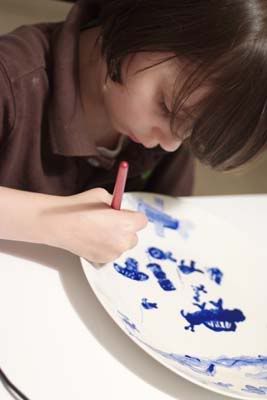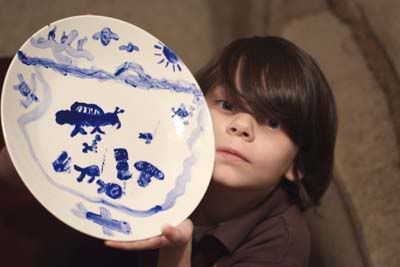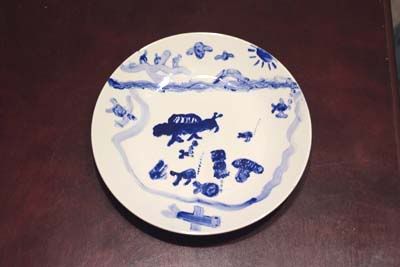 It has a sea dragon, turtles, birds, jellyfish, and fish. See if you can find them all! HA HA!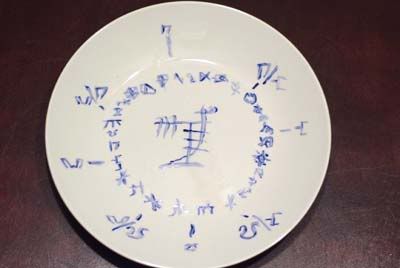 I really loved Elijahs. :)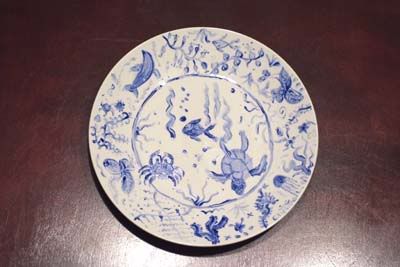 I really loved the samples online of the busier plates, the ones that were completely covered, and the more you looked you saw something new. :)
Here we have Matthew's plate...he is such a show off!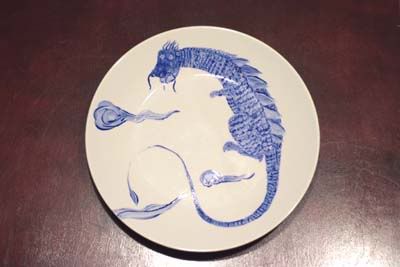 Isn't that the cutest????
Tonight we are having a yummy meal on our plates and painting our pictograms. :)