In science Remy made a bird feeder.
He mixed the seeds and peanut butter up and put them into a cup with holes.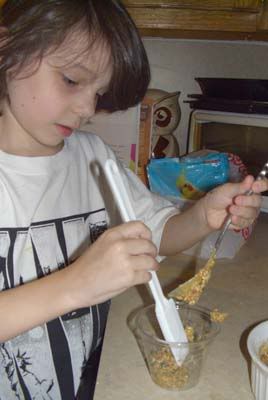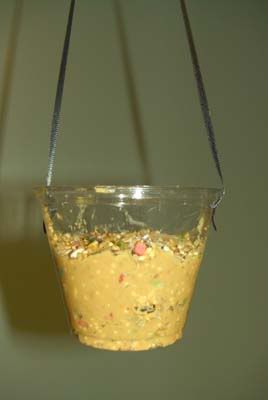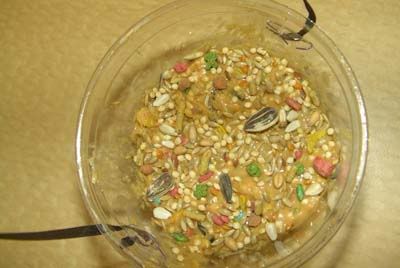 He decided to hang it on this tree...do you see it above him to the right? He was very proud.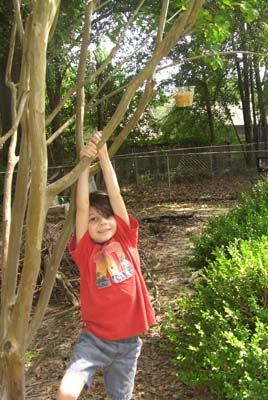 Elijah has a big bird study going on and he thinks he may feed some for the fall and winter...now for him to make his lists of needs for this project.