I really feel blessed that we now have a sweet family that we have so much in common with to share days like this with. Nicole and her family needed some workers to help them pull off this fantastic mural for the children's church at their church.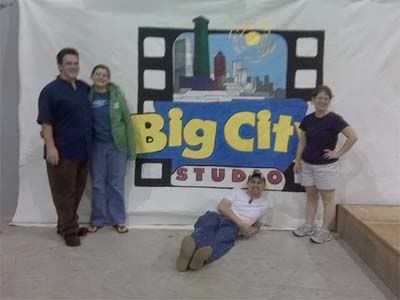 We both forgot the camera equipment and a cell phone had to do. :)
She promised dinner and lots of fun! We enjoyed it you guys!
It felt so good to finish that and just stare at it! Hee hee...
Mrs. Nicole has more photos here: