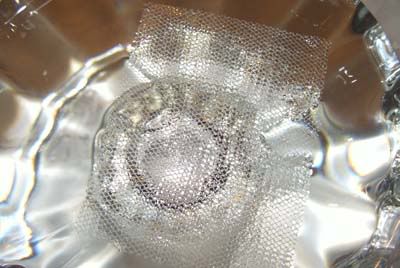 Elijah then VERY gently placed the cork on top of the mesh.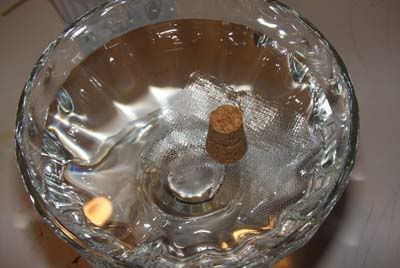 With a dropper he added a drop of liquid detergent to the water near the little "raft" he had created.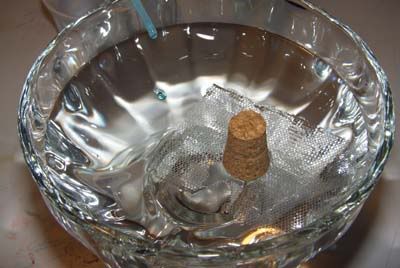 This is what happened....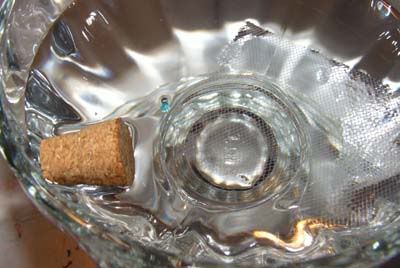 Now that is called "breaking the tension"! Yea, yea, yea, we are pretty corny here.