One day at the end of Feb. we treated the boys to a fun day at the local "kiddie casino" as Matthew calls it. *snicker* It is so true, huh?


Remy almost took out a few kids playing this game. Heavy wooden balls flinging everywhere because he can't just throw them, he PROPELS them with all his force as he take a running start a few feet away. Drives me nuts!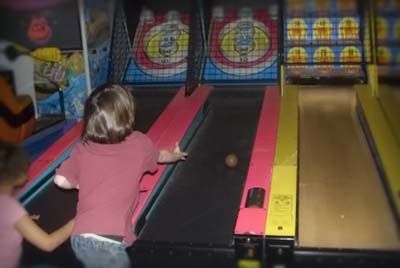 See what Mattmos means? Look at Eli's eyes on the coins and Remy's happy silly mouth. HA HA!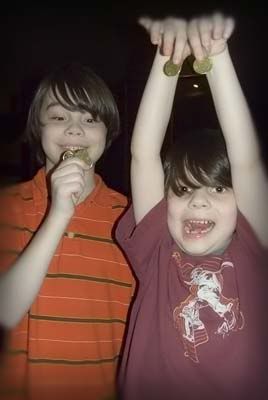 Instead of playing games for skill, they opted for "games" such as these that spit out more tickets. You know, to support the habit of buying dollar store crap at the end of the night. *rolly eyes*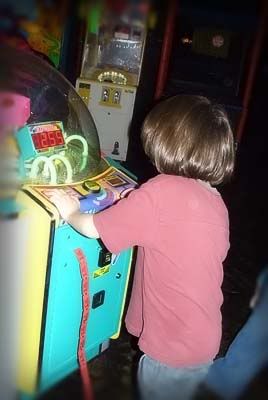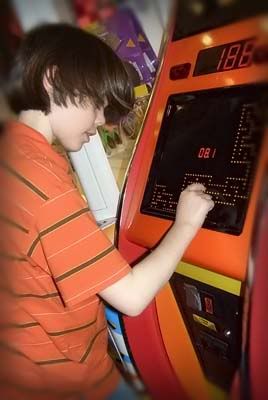 They had fun and they did enjoy the dollar store trinkets they "won".