Remy begs for one of those twister pets everytime he sees them in stores. They range from $10 - $20 dollars each. I always tell him, NO!


He has studied about tornadoes and I had to let him make his own pet twister. ;)


Fill a jar with a top about 3/4 full of water. Add one teaspoon each of vinegar and dish soap.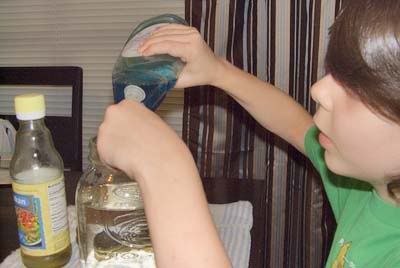 You may add some coloring if you wish. Remy put five drops, I would suggest one or two.






Add some glitter debris if you would like...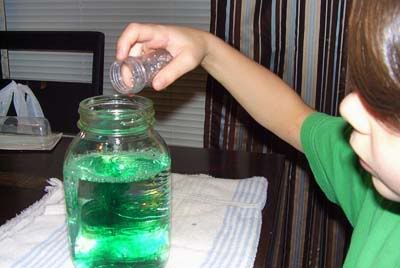 Shake it all up...






Let the man of the house tighten that lid TIGHT.


And swirl to wake your pet twister!