Remy has been studying earthworms in science. He has a new favorite book because of it.






This book is hilarious and if you have a little boy you must share it with them.


This is Remy's favorite page.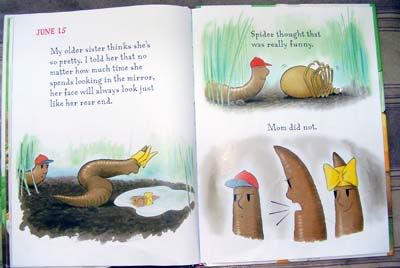 It is about how the little worm boy tells his sister who is primping in the "mirror" that her face will always look like her butt! LOL!!!!!




This book was really good because it introduced to Remy ideas on how to study his earthworm friends.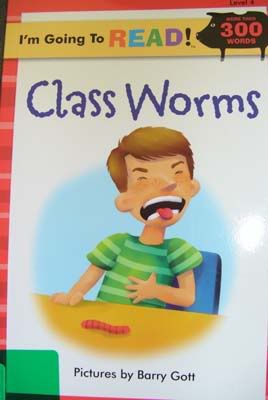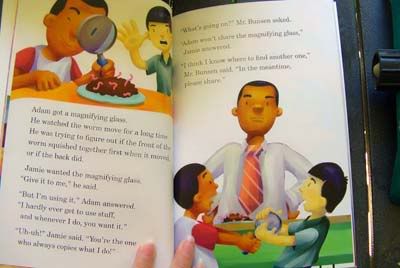 This book was the most scientific of the group of books we checked out from the library. It has a neat look to it as well.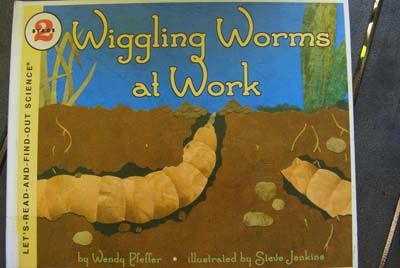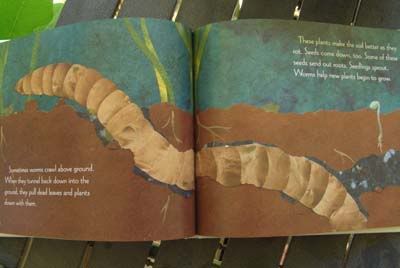 This book wasn't just about earthworms. It was full of very neat experiments to do with your insect friends. Remy loved it.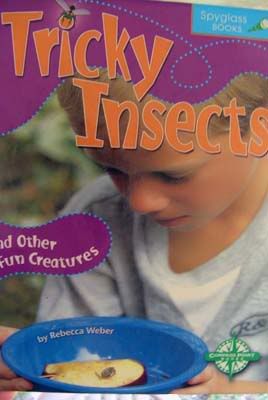 He decided to try this experiment and charm a worm.






We wet the ground a bit because we have had a long dry spell and turned the music on. He drilled the holes in the ground with a stick and waited...and waited...and waited. The music was supposed to feel like rain to the worms and force them out from the groud and through the holes he created in the ground. It didn't work. We thought maybe this was something one shouldn't try in October when the worms are getting ready to sleep in the winter deep, deep down in the ground. We learned this thanks to the books above. I told him to try it again in the spring. :)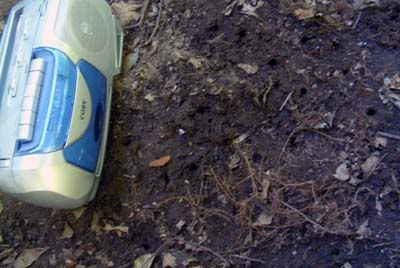 We were going to keep and care for some earthworms and experiment with them. I guess we have something to look forward to in the spring. If we remember! I bet we will when we dig our garden. ;)