My friend Sherri and I both homeschool our children. We got together for a little party. This is what I made. :) I love the way it turned out.


I started with a three pack of frozen bread dough and I thawed it in the fridge over night. The next day I rolled out each section into 23ish x 6 inches rectangle.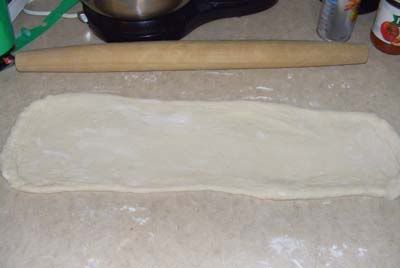 I filled with pizza sauce and cheese. You can fill yours with sandwich fixing or anything that grabs your fancy. :) I then "pinwheeled" the dough. Do this in sections.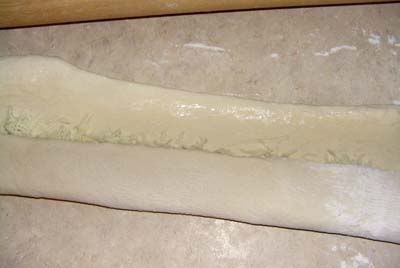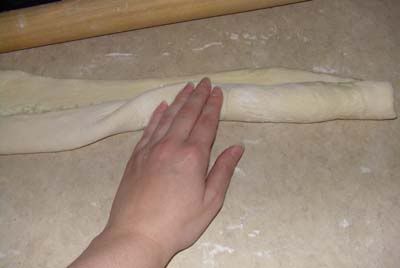 You will want to moisten the free edge a little with water and pinch to seal once you get to this point. Taper one end for your head and the other for your tail.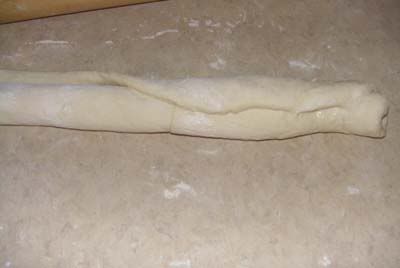 Shape each section in an S shape.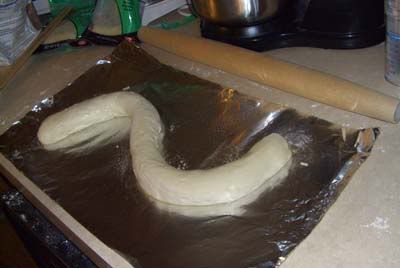 Now you need to mix one egg yolk and as much color as needed to get the colors you desire. We did green, yellow, and red. Be sure to do one egg yolk for each different color.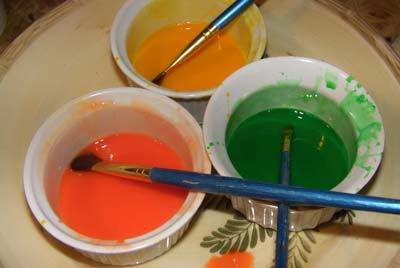 Paint your snake in stripes. Remy loved this part.






Let your painted sections rise for 20 minutes. Bake your Snake sections in a 375 degree oven for about 20-25 minutes or until the bottoms are golden. Be sure to spray the foil you are baking on before placing your raw snake sections on them to bake. I placed the foil on a big baking sheet.


Take them out, allow to cool a little, and with toothpicks place olives for eyes and red pepper for a tongue. I used peppercorns for the nostrils.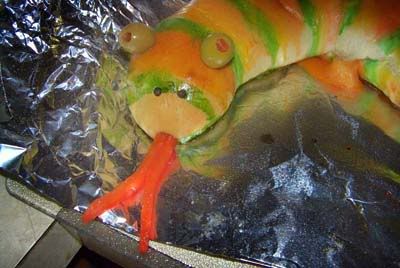 Now connect your snake sections!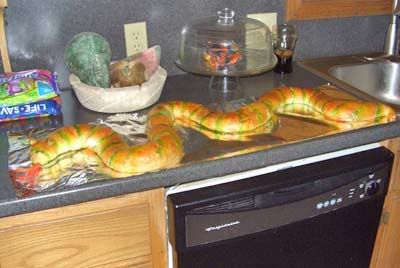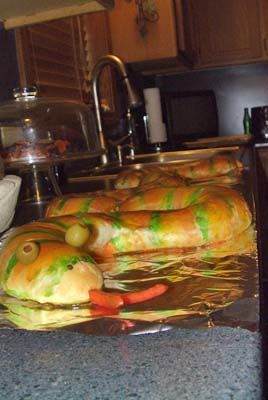 Be sure to eat before he takes on a life of his own and slithers away!