My biggest son is now 12! It happened in November, but we were out of town. Elijah was born the day before my mother. I spoke to her that morning and she was sooo sad she couldn't see her birthday buddy. They haven't shared a birthday together since the day he was born 12 years ago.


My sister and I had a GREAT time surprising her. My father saw his 5th grandbaby, Noah, for the first time. :)



I love how you can hear my sister giggle through the video. Gosh I love her so much.





After supper we went to putt-putt golf. I stayed inside with my dad and the baby because it was so cold.


My Birthday boy!






Remy and Uncle Bobby.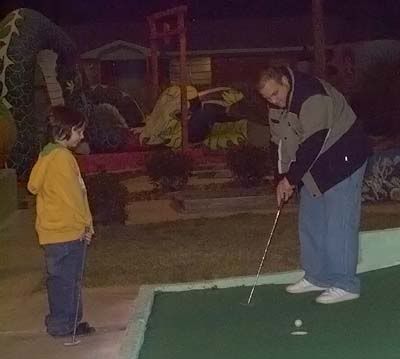 We had a great week there and then we came home and helped Elijah buy something he has wanted for a while. He actually bought it with cake money, but we helped a bit. :)