We met Sherri and her family for Mardi Gras last minute this year.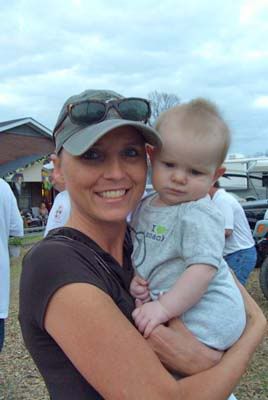 Noah was a little taken with the treats. ;)






My little boys and I waiting for the parade!






I so love these two ladies! :) The young girl is Eli's cake making buddy.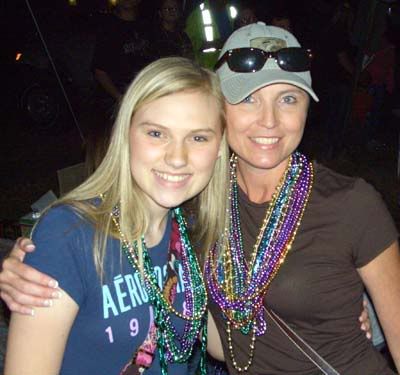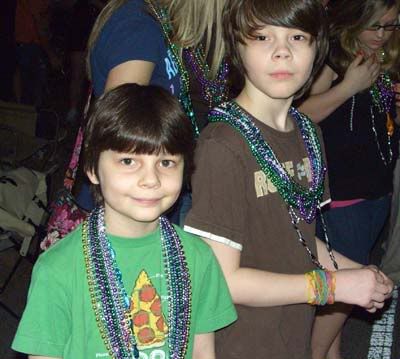 Noah loved the parade and the fireworks. We all watched him in amazement. He never cried!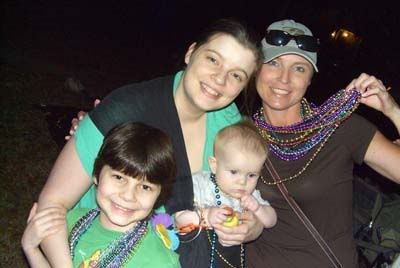 She may kill me for posting this...but she is so much fun! She is always dancing and laughing. I so enjoy her. Sherri is one of the best people to share fun with.






I love this baby.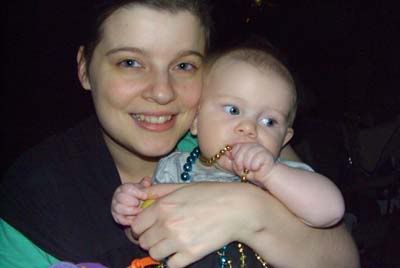 this was our favorite float, the pirate float. Now where did they find the huge barbie mermaid?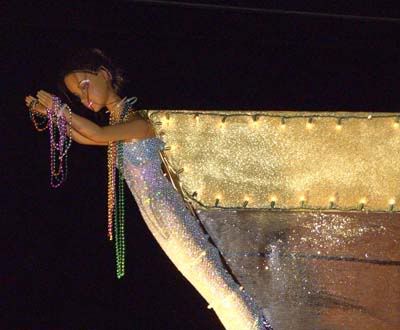 I love how Noah is looking at me in this photo. :) Matthew says he is always looking at me. :) It is nice to be loved!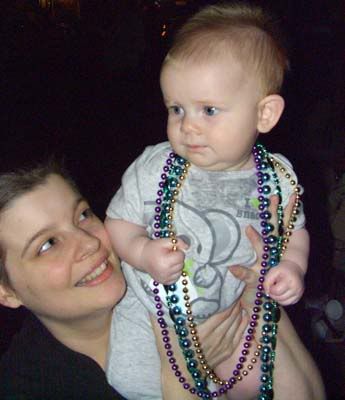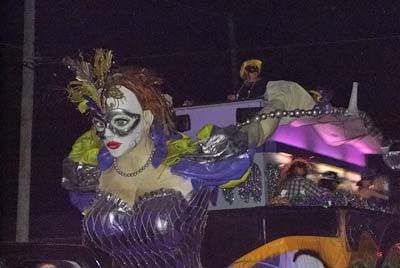 Our gang:






Sherri's gang:






Noah and hims stash!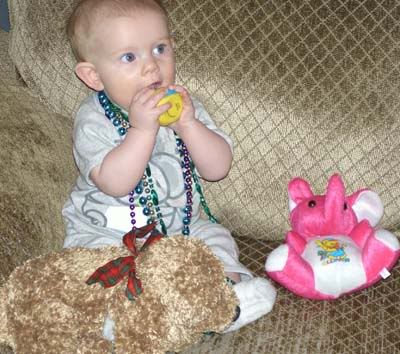 He thought it was great to have things thrown at him. Hee hee...