Elijah and I decided that we were going to make a cake that looked like the ADT sign that his daddy puts in the yard of the customers house. We wanted it to be the same size, color, etc. Our Daddy person did not believe in us.


We worked away...


...matching colors. I love this picture of Eli's hands in the fondant. :)






I don't have any photos because we were busy with so much during the making of this cake. But here is Eli finishing it up.






Here it is!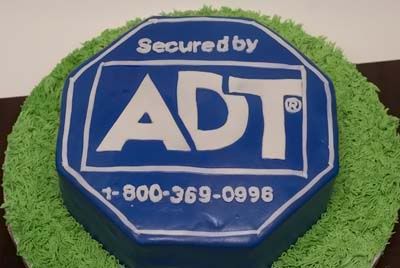 How do you think we did?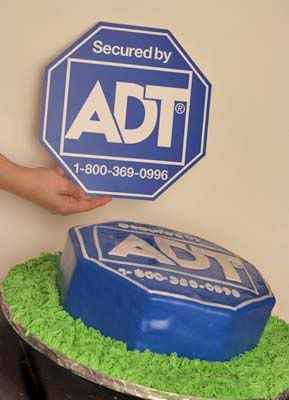 Breakdown:
Eli Did:
*Mixed the cakes, poured the batter, baked the cakes
*Iced middle of cake (layers)
*made fondant
*cut out our paper pattern daddy made
*Cut out the lines you see
*Iced whole cake
*made icing
*Helped cover the cake with fondant

I Did:
*tested for doneness and pulled them out of the oven
*shaved the cakes
*made fondant (this is a two person deal)
*cut out fondant letters (ADT)
*I made the small letters and numbers at the top and bottom
*Rolled out the fondant
*helped cover the cake (takes 2 person deal)
*placed letters and lines (Eli had to do something diabetes related, forget what)
*steamed cake before we ran out of the door


This is the fastest cake we have ever pulled off other than the space cake we made for Daddy on his birthday. We are getting fast and we work together so well. :) I love this time with him.


We took this to the company day at the pool and it was very yummy. ;)