I have posted from time to time what the boys eat for lunch. I thought I would post here and there again since we have young Noey Boo's with us now. :) I also like to share what my veggie kids (well, Remy is in a rebellious stage) eat for lunch.


This is the tray for Elijah and Remy. They love REAL mashed potatoes with some sour cream, earth balance butter, and a sprinkle of cheese. Quorn "chicken nuggets" are a BIG favorite. They are not chicken, of course. Gotta have some ketchup! The drink is coconut milk. They go NUTS over that milk, let me tell you. Oh, and an organic green tea chocolate sandwich cookie. These are so yummy. Much better than your average oreo.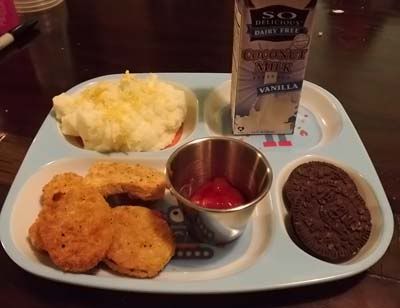 Here is Noah's tray.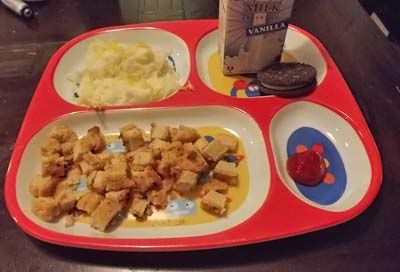 He insists on a wee bit of ketchup to dip his nugget pieces in, too. He even holds and drinks hims wittle coconut milk. I thought I had a picture of it.


I think you can see his favorite part of lunch.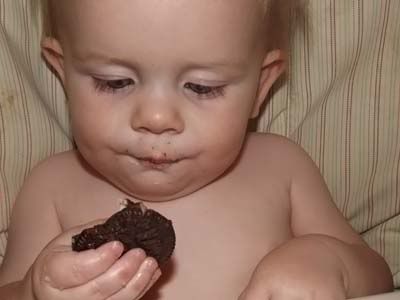 Soooo happy about hims treat! This was his first grown-up cookie. :)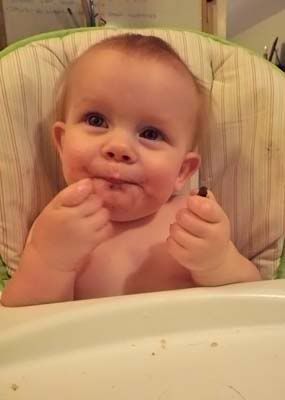 He was a trooper...eating that cookie until the last bite. Hee hee...