Then I wouldn't have to run for the camera so often. ;)


One day I took too long for Noey. I usually nurse him to sleep in my arms. We gaze at each other, I tickle him a bit, he giggles...it is such a fun and sweet time. This night he climbed into my bed without me and was off to dream land on his own.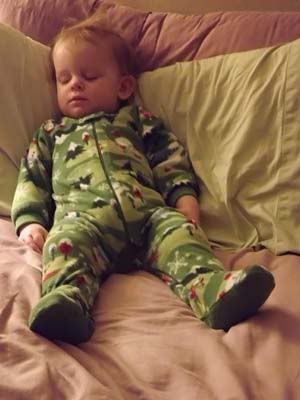 Isn't he cute sitting up like a little mister. Hee hee...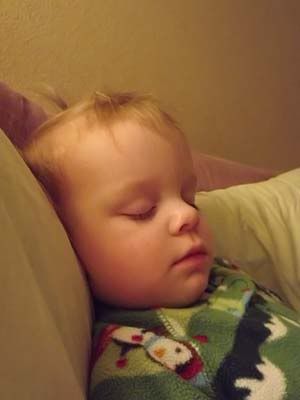 The little resting feet that run around all day.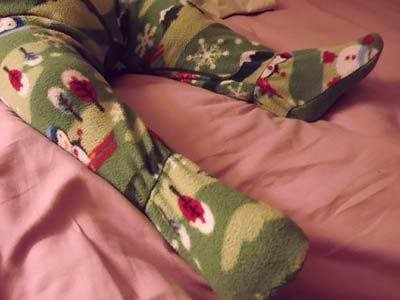 Sweet little hands not in trouble for once!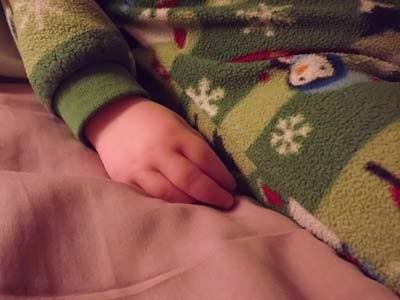 Sweet little lips not turned up in a smile.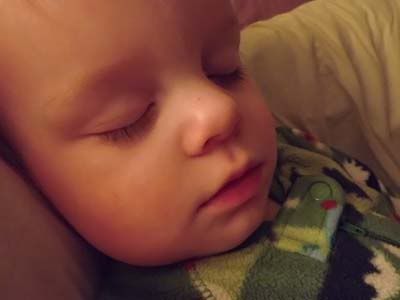 I walk away and come back to this...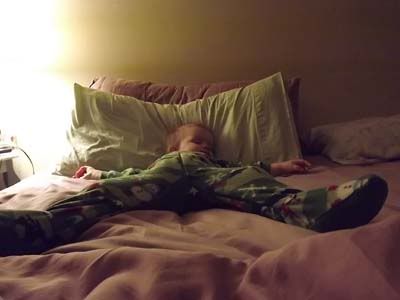 Pa ha ha ha ha!!!! HEE HEE HEE! Oh my! I love hims so.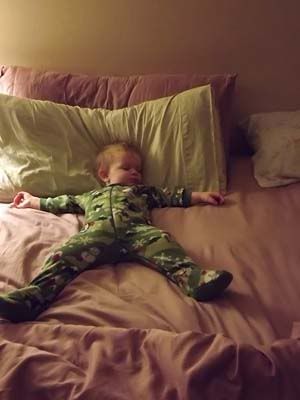 I wanted to grab him up and eat him up!