My third son needed some structure in our schooling days for many reasons.
1. He wants to be like his big brothers and have his own school.
2. We all need this to be the "make-up" year that makes us all feel better after our last two years of baby love. ;-)
3. We are all having so much fun playing with him this way.
I have always done little things with him, but I have started planning out his week. I am doing the same thing I did with Remy when he was little. I allow Noey to pick when we do his school and how much we do in each day. Some days he is going through all of it and others he may do one or two things I have planned.
He knows the color blue and this week I started with red. I took a red and blue basket and filled them with red and blue toys. He has enjoyed dumping them, looking at each little toy, playing with refound items he had forgotten about, and sorting them. He got a little better each day we did this activity. He thinks it is great fun with all of us sitting in the floor with him.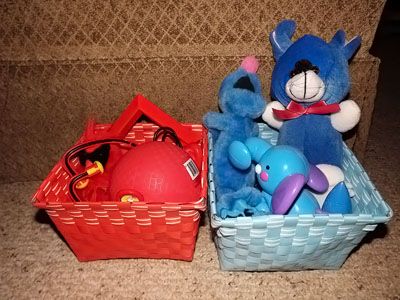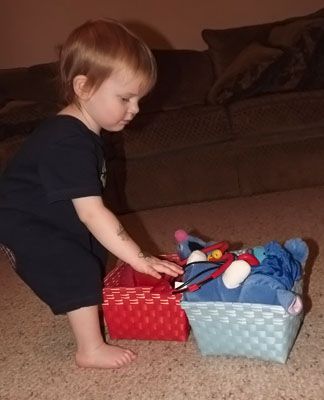 He loves to paint so I let him have at it with red paint. :) The masterpiece now hangs on my fridge.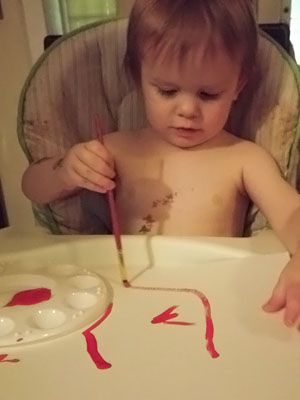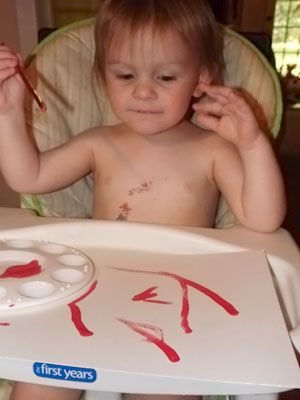 He also played with seperating the darkness from the light with a flashlight and glowsticks.