We had so much fun with Noah and his bird day. He bingo dotted his bird page.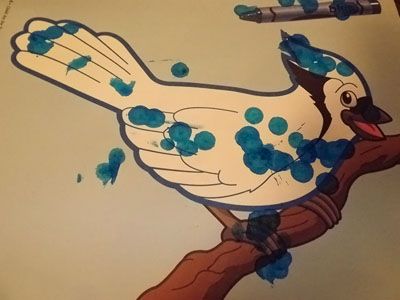 I found the cutest little idea for bird feeders at Chasing Cheerios.
He really enjoyed putting the cheerios on the pipe cleaner.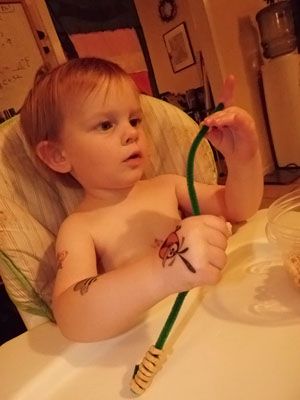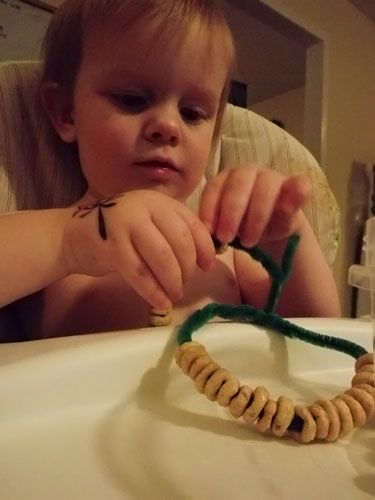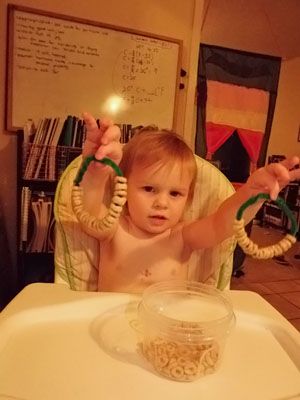 Noey loves it when anything we do takes us outside.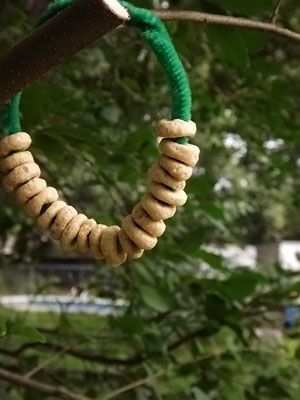 He took some time with his puppy. :)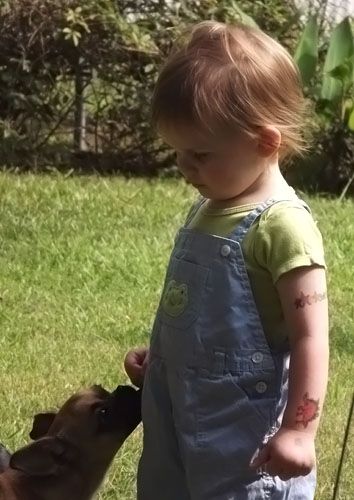 We came in and made this seagull.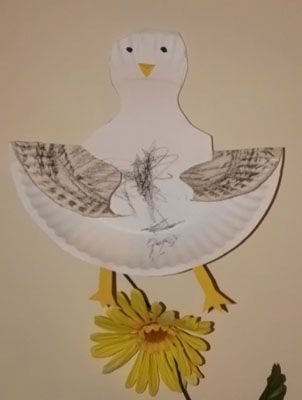 I put three blue eggs on some paper in a tree branch I colored on and cut up twigs. I glued the area around the eggs in a nest shape. He took the twigs and put them in the glued area to make a nest.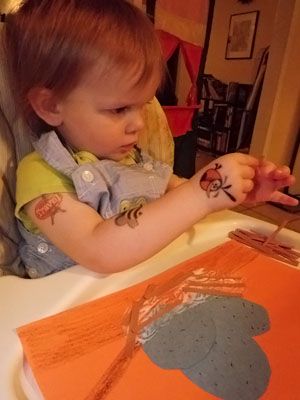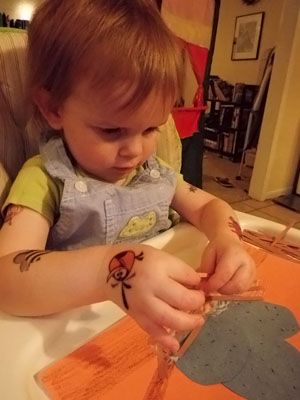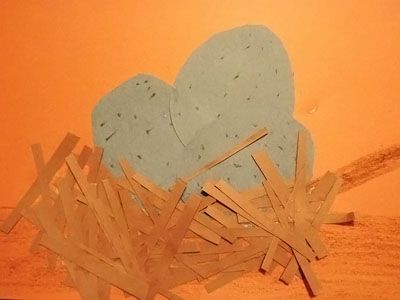 Next he played with feathers.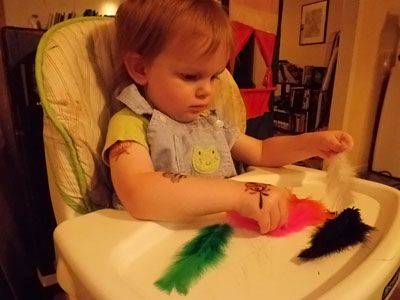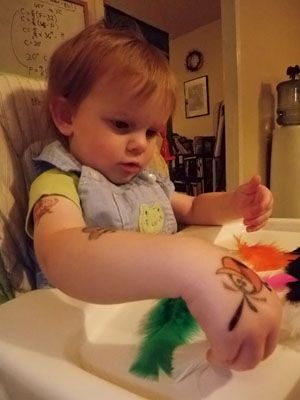 While all of this feathered fun was going on Eli had birds in his science studies. Here he is gathering information about hummingbirds for his oral report on them later.