I am never truly home until I do this...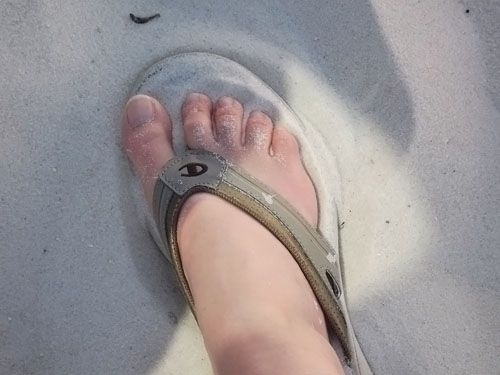 Sinking into the sand, the taste of the winds salty breath, and sounds of the waves and the birds. It just centers me. It heals me. It is then I realize I have been gone too long from the place of my birth. The place that calls to me, but I learn to turn it off, or down, to mute it.

Sweet girly cousins on each side of my darling Noey. They sandwich him in laughter and disney songs of princesses.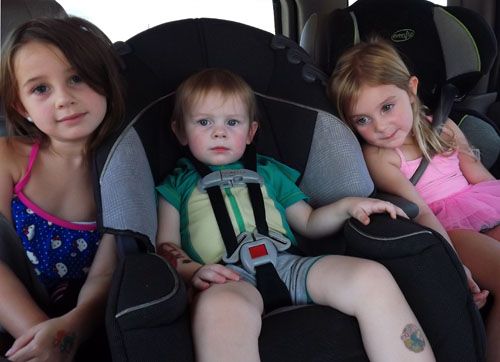 I will forever remember pink tutu's on the beach. Sweet Amy's blonde hair floating on the breeze.


My sweet Noey taking it all in with his quiet sweet nature. This new experience being burned in his memories.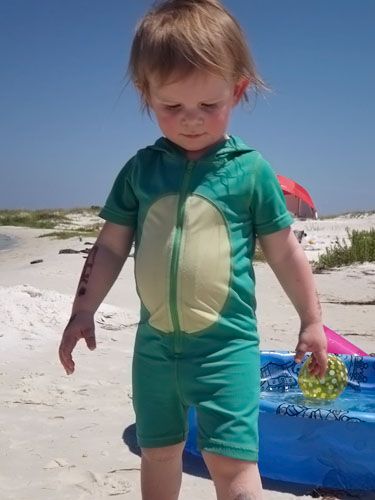 My creature loving boy with his pirate tattoo. One of his summer bucket list items about to be checked off.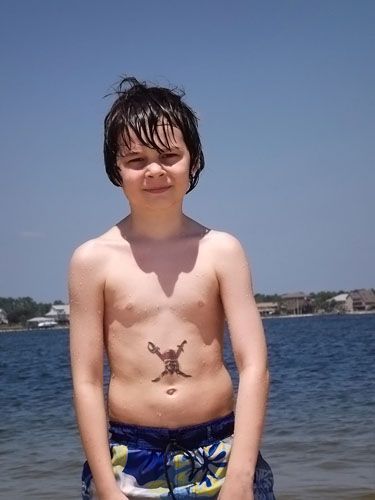 He stops to ponder the risks and triumphs of catching a bird his size.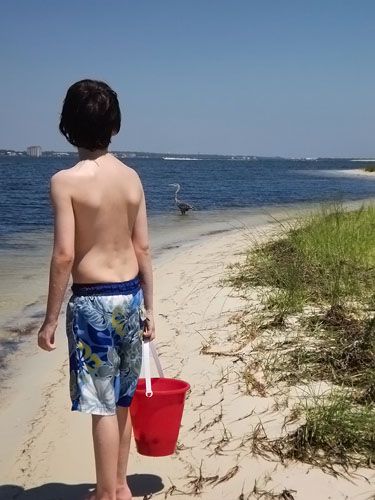 Oh, and here it is, his first hermit crab. That bucket list's most prized moment of the summer.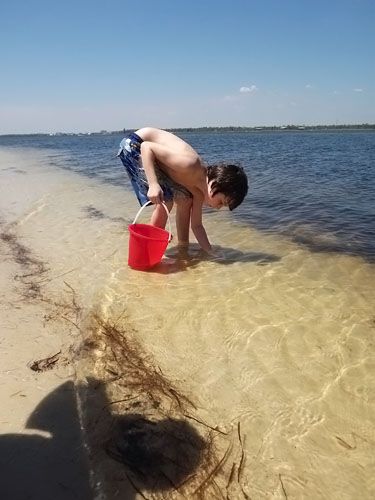 Remy the ringleader...my sister's first baby running behind him.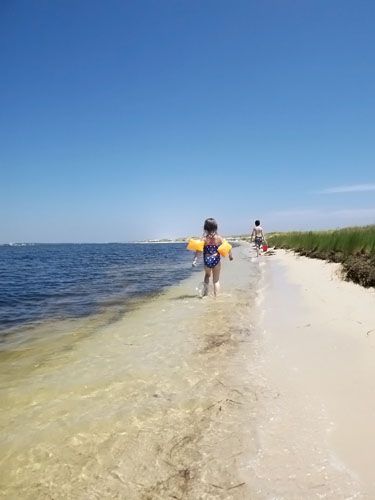 Just when life can't get any sweeter he finds the tiniest wee hermit crab to oooh and ahhh over.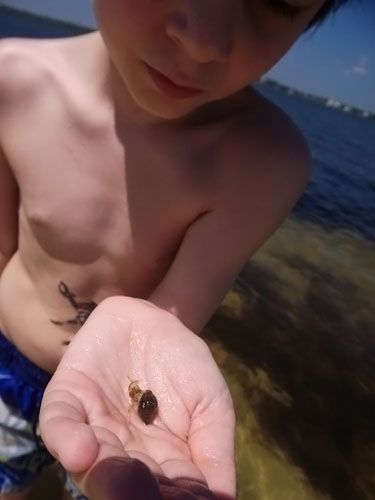 Brother's in it together...they have a pool to fill with their living treasures!



Exploring...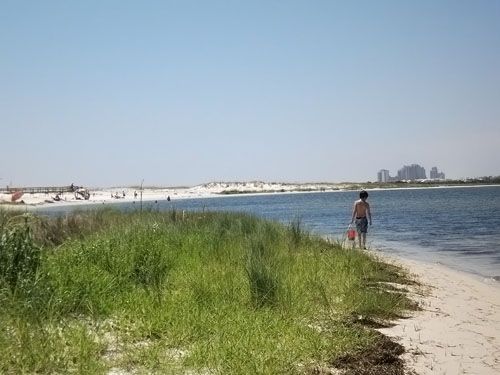 The big boy and I.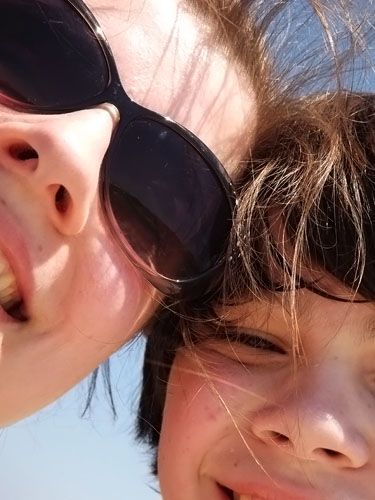 My sweet children gathered around that blue pool exclaiming over their captives for the day.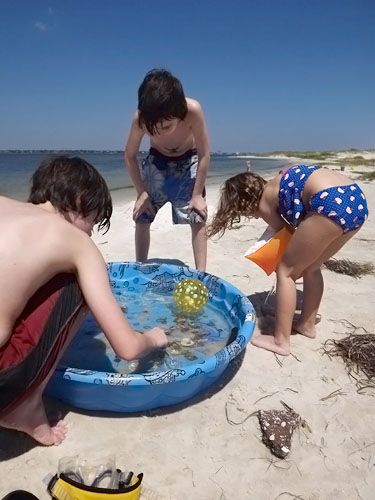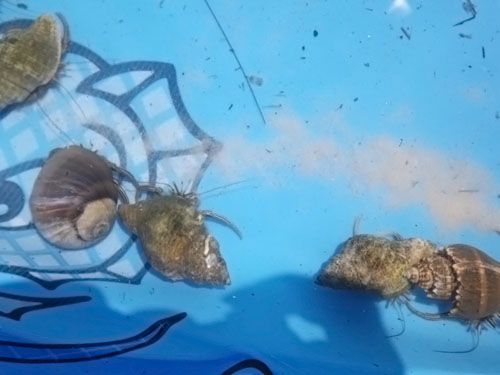 Look at this one, Aunt Chelita!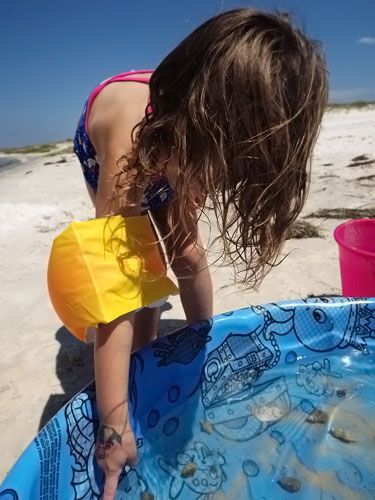 Giving my mother this time with my men. Watching Noey smile from ear to ear as she teaches him to float without a baby float. His uncertainty replaced with joy, with love for his grandmother...his Nan as he named her those two weeks.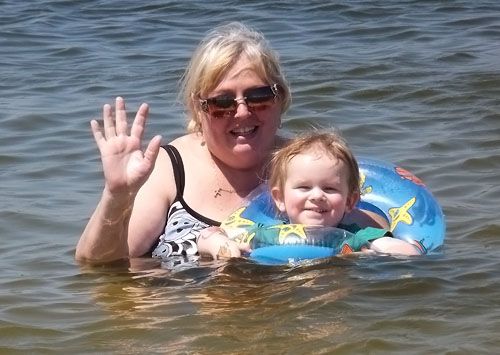 Realizing how grown and beautiful my first born is.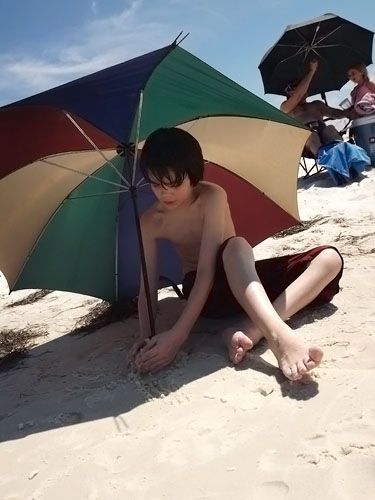 Swimming, swimming, swimming...



"Over there, Nan!"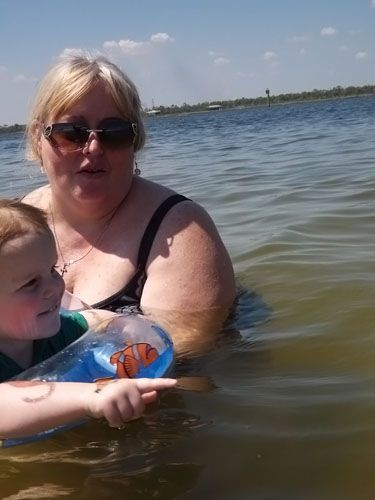 Our remnants to say we were there...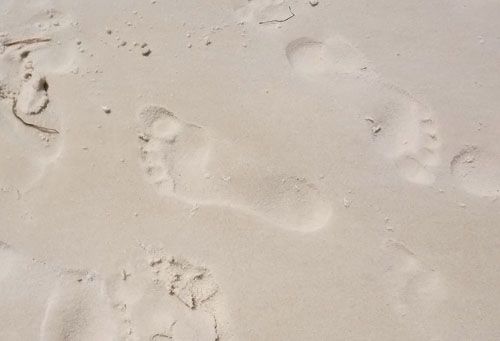 Watching my sweet, darling neice as she helps me construct a castle fit for a princess. She is working, just living the moment, and I am trying to soak up her movements, her voice, her dainty ways, just trying to scan it all and commit it all to memory.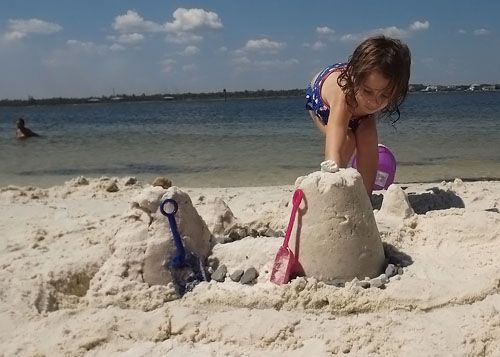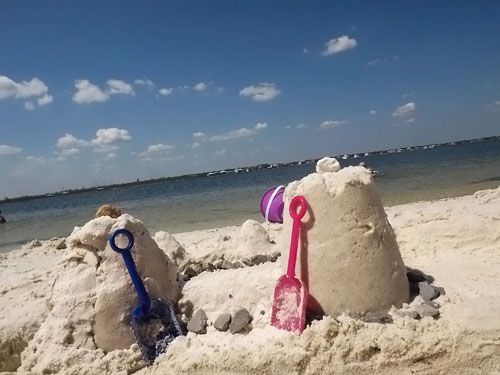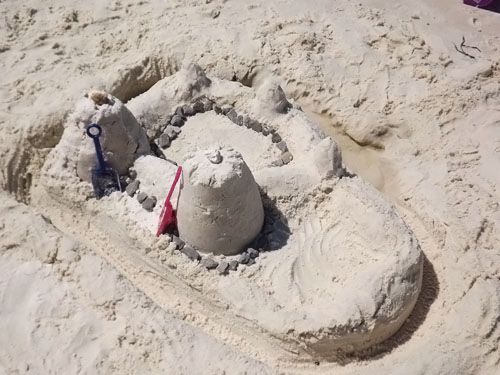 The biggest boy working on his own so his perfectionist ways could be fulfilled and unhampered by our wimzy.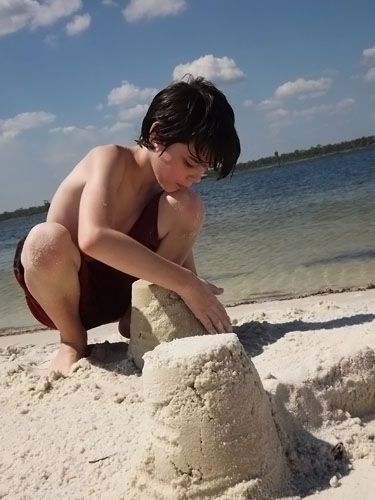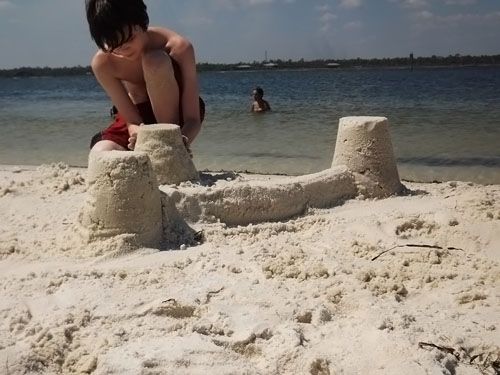 More exploring...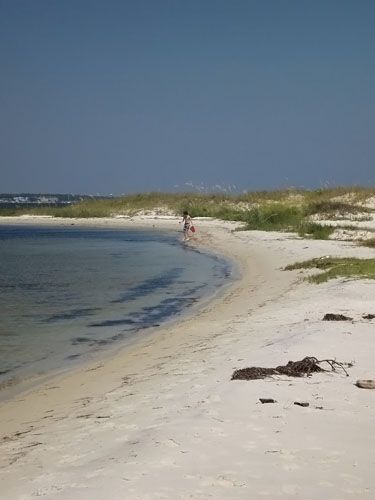 My mother and father surrounded my grandbabies.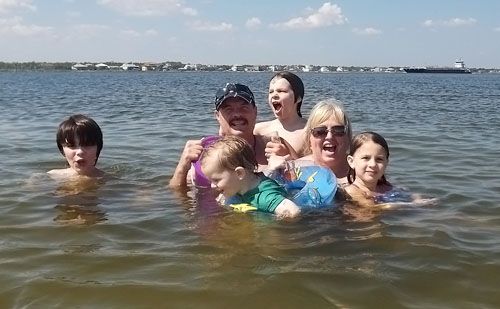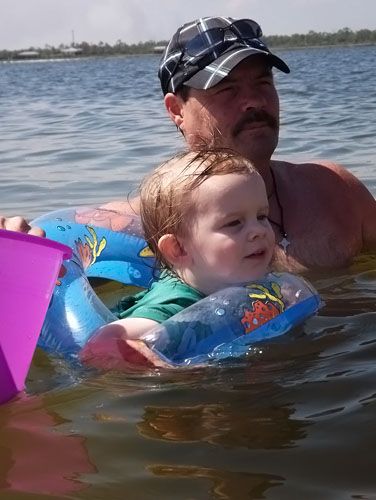 Our delightful mess...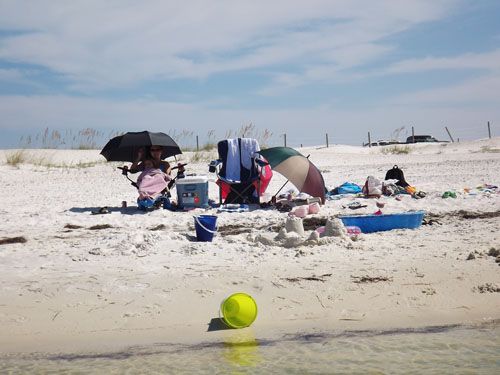 A sleepy played out niece...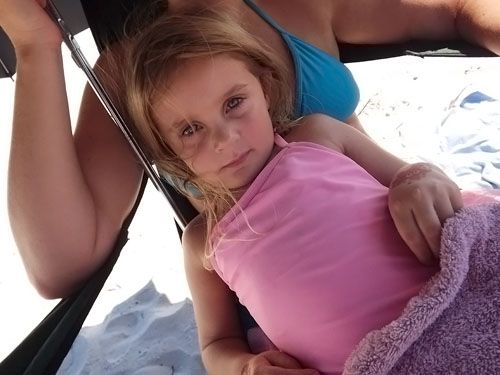 We walked from the sound side to the wild and wavy side. Hands held to steady the younger ones, words called out to warn them. The day before a hurricane might come in and every bit of this water cried it was coming. The power, the force, and the feeling it was coming was there.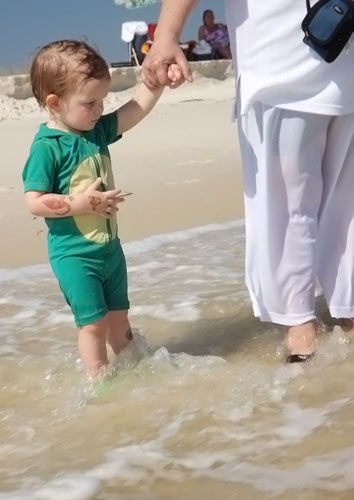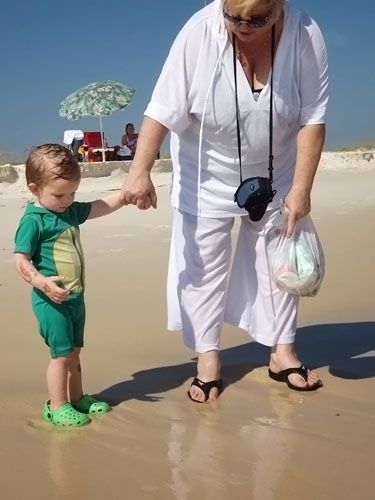 Children squealing and delighting in the rush of the waves without a care, without the fear the adults held inside of themselves. They had no worries...the parents protect them...they are free. Tumbles, falls, rolls, oops there goes a flip-flop...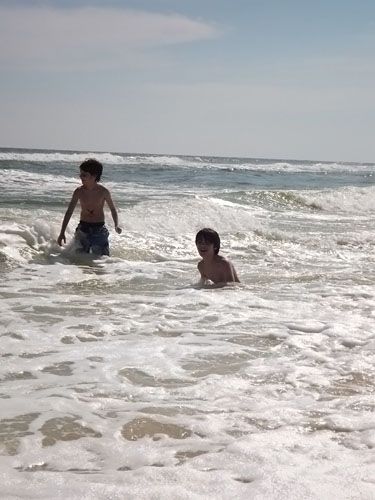 My daddy watching on...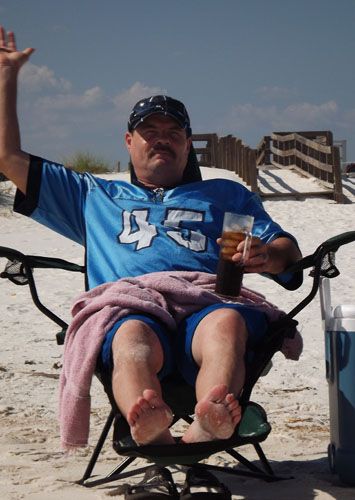 Five sunkissed children worn from the fun and the sun, ready for supper, baths, and clean jammies.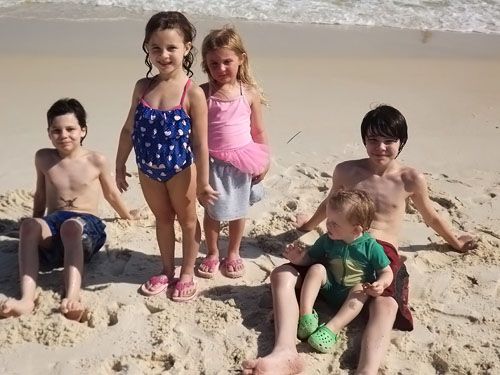 My heart filled with home and the beaches I so miss.