Most of the time Boy Bleu is perfectly happy coloring, cutting, pasting, painting, and working on little worksheets during school time. Sometimes he has a wee explosion in his body that sends him into all of our laps begging us for attention. Most times one of us is free for this. Sometimes the t.v. is our nanny for that spot of time. This day I thought myself clever when I told him to go and build and elephant with his blocks.

I went back into full teacher mode with the bigger boys and was happy for the reprieve. Thirty wonderful quiet moments later he pulled me by my hands into the living room.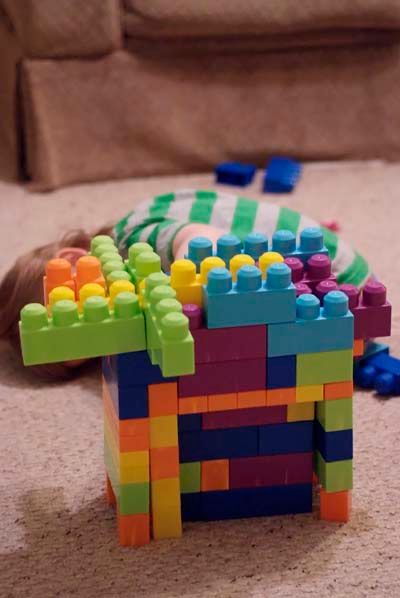 I asked him to build and elephant and he did. This one silly plea for a few needed moments with the big boys at the table started a trend. He has since constructed many creatures for me. Once it was even a mommy eating alligator (Gag-ga-gator if you heard him say it).

How are they always capable of so much more than we think?