I thought I would update our homeschooling blog now that the rain has been here for days on end. I love stormy weather, but I have been itching for sunshine and flowers with my whole soul, lately. :)
During our day of school outside we watched a very funny little squirrel. He was eating up the seeds from our tree and would hang upside down to get them. I think he did it for the pure enjoyment of it, because he could have just went to the next branch. :)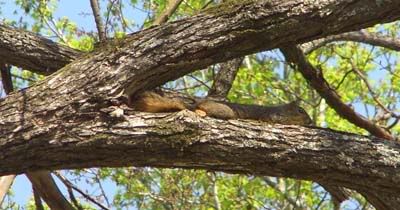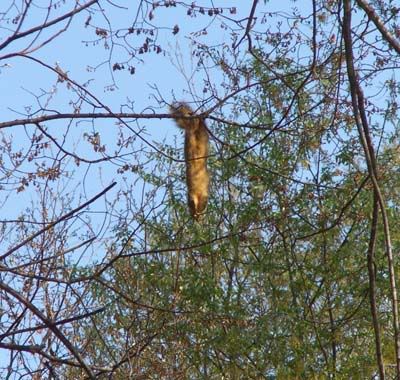 Remy started his 3rd reader of his first grade year that day and wanted to pose with his coke that daddy has treated him with because it was summer. *laugh* Silly Remy!
I spread out our two Mickey Mouse blankets on a sunny patch and we laid on it with bare feet and worked away the day. :)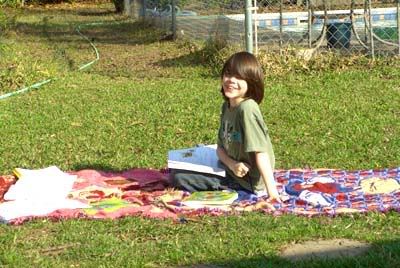 The puppies were more than happy to sit with us and they gave us lots of loving while we were at their level. I never saw two little tails wiggle so much. :) Oh but how I do love a puppy doggie!
Rommie was her usual sweet but lazy self. :)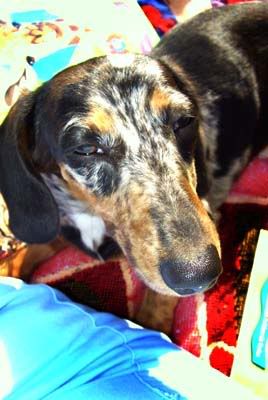 I bet you can't tell who she belongs too...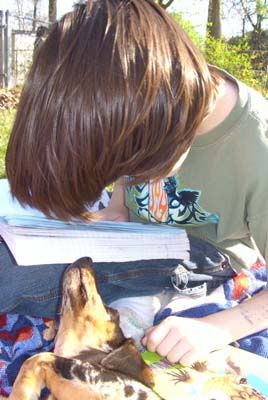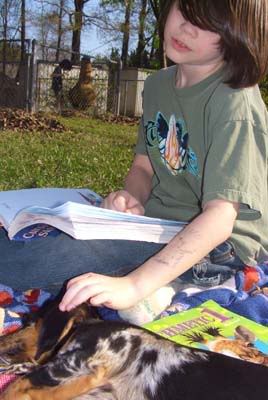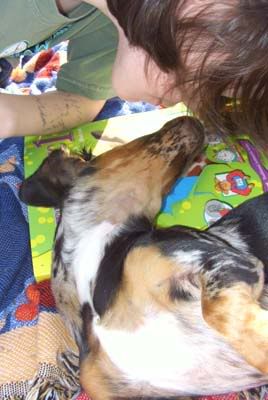 Remy drew a bulls-eye on the little "stove" by the pool and had himself a little target practice with his water gun. He later made a little fire in it and cooked his veggie hot dog in it. :)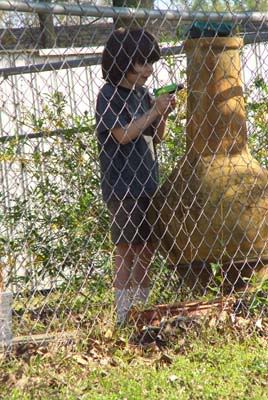 That little squirrel and the wonderful wind that blew that day showered us with those little seeds. They were everywhere. We collected some to sprout in a napkin for later.
Piper was very happy to have her beloved mommy person outside with her. I got many sweet doggie kisses and watched her chase everything or inspect everything. :) Those brown eyes get me!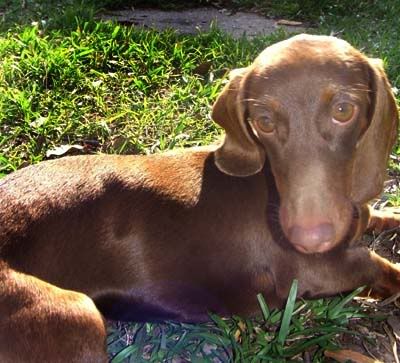 I have to share this photo of how LONG she is. :)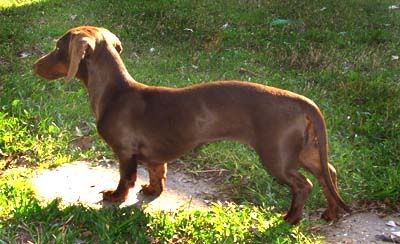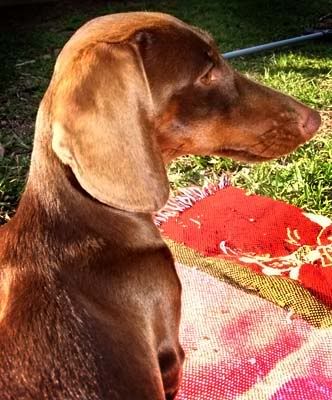 Remy has discovered how to hang upside down. He turns into his favorite animal more and more each day. *giggle*