Our Remy is the sort of boy who needs to hold creatures that he finds outside. They interest him and never let him down. He complains during the winter that there isn't anything to catch, hold, and tend to. His little habitats stay empty. And then...all at once the world outside begins to wake up and Remy is back to filling those habitats up with his many little friends.
This spring he has one little lizard that he loves the most. It eats bugs from his own hand and doesn't seem to mind the little dimpled hand that holds it. Remy takes him outside for basking and then returns him to his little home.
Remy found this guy in the "creek".
We looked him up in our Insects guide and found he was a "Stag Beetle".
Later on finds the boys making a lizard trap. They say that the lizards will want to bask on the rocks and then crawl inside the crevices to rest and that is when Remy can move the rocks and hold them! *laugh*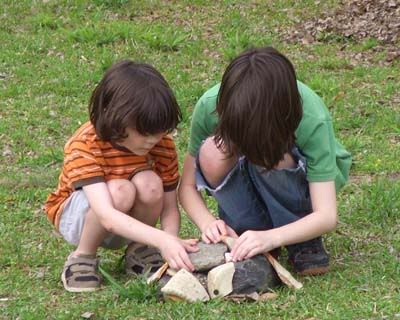 Remy has this little guy all set up with a nice little home and he eats as many green leaves as he desires. :)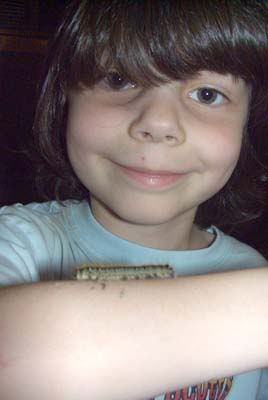 The temperature this day felt so good...it was nice to sit outside and feel perfect. :)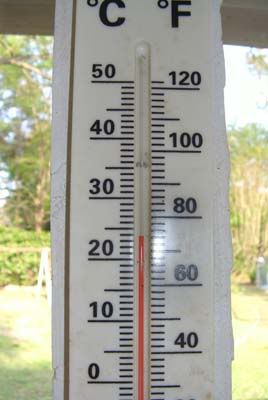 Elijah found a little inch worm dangling from a silk thread...but you can't see the inch worm in the photo...still I think the boy is cute enough is all his excitement. :)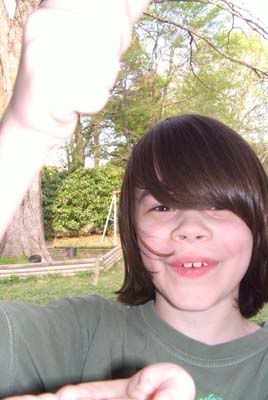 I found this outside, an orignal Matthew, for me to find and smile over while he was away at work. :)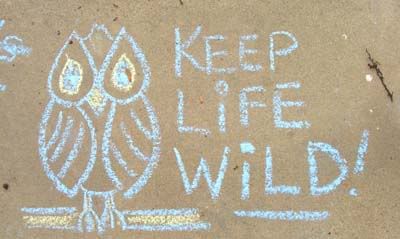 My boy, part boy, and part whatever else all those creatures he loves so much are made up of. ;)