Remy received this "Sea Monster" kit this past Christmas. I decided it was time to actually grow the triops and break them out of their dormant little eggs!
We washed the sand and then filled the tank.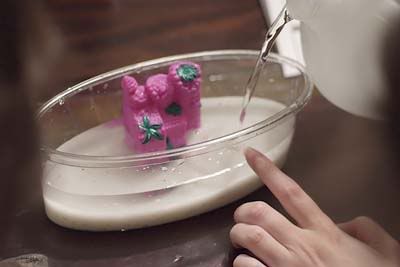 Remy was over the moon about this!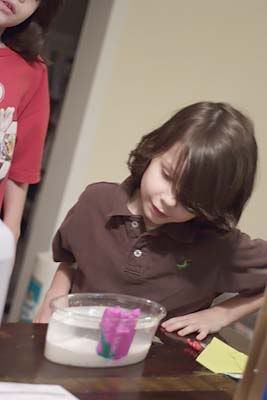 A little Team work to open the pouch...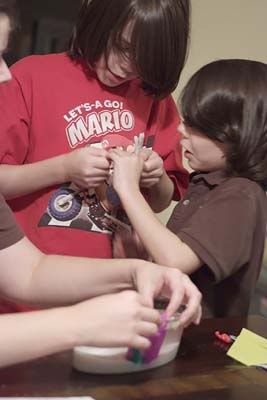 Sprinkle in the mixture...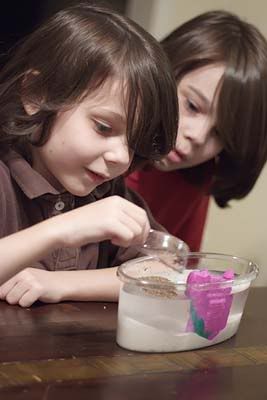 Remy thought he would see them hatch right then.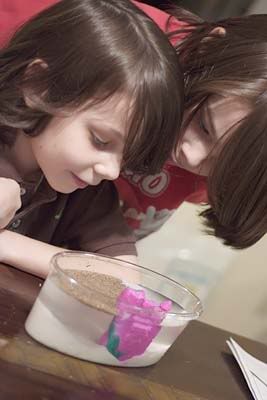 He kept watch day and night...see the little leg in the air? Cuteness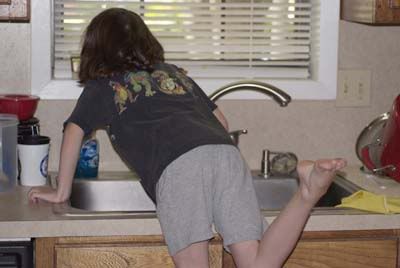 These guys hatched first and grew quickly. We think they are "Sea Monkeys" or fairy shrimp. Whatever they are the Triops ate them up. Eeek.
These are the first photos we could get, but they were still very translucent. You should see them now! I will get the Matt Husband to take new photos. They are too quick for me.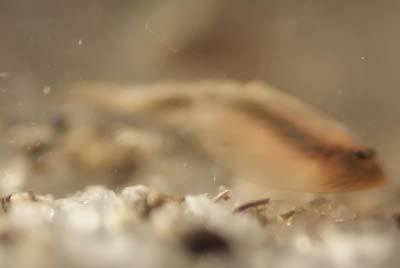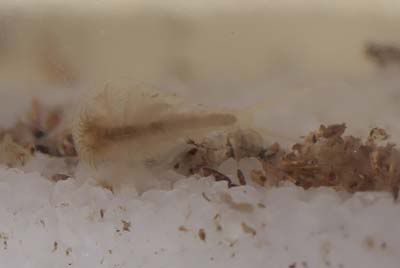 They are so cute now. They swim all around and grab the little balls of food in their feathery arms and hold them while they eat like little otters.
I am buying the children in each family I adore a triops kit for Christmas. It has been so fun. :)