In order to catch bugs to study in science and to supply his museum with specimens, Elijah made a pitfall trap with his brother and daddy.


First they dug a hole.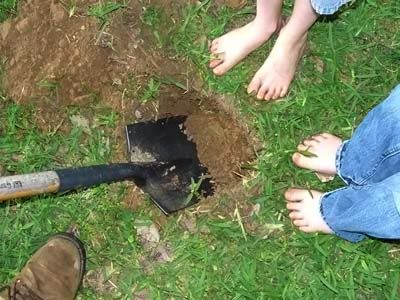 Next they placed a jar inside.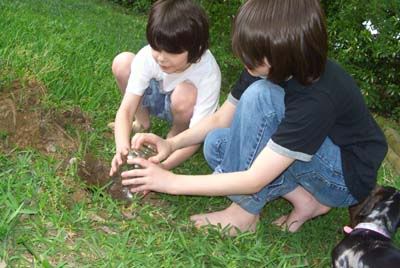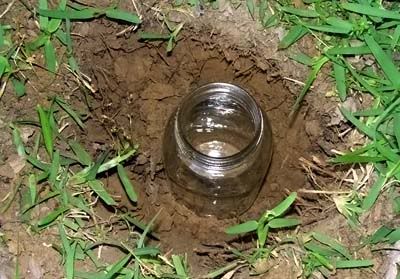 When they were sure it was flush they covered the sides and around the top with dirt.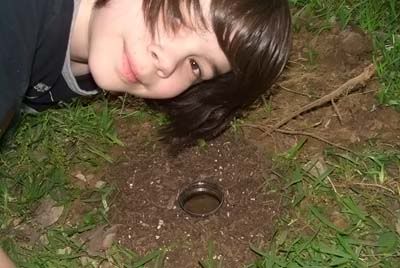 The nosey weenie dogs looked on...






The last thing they did was to create some elevation with stones and lay a tricky cover ontop of the stones. They placed some fruit in the jar to attract the insects and waited. Tricky, huh?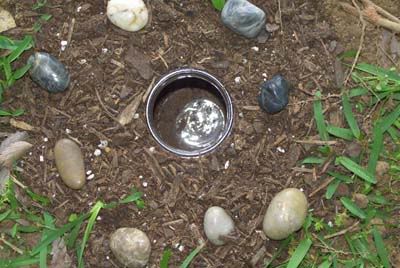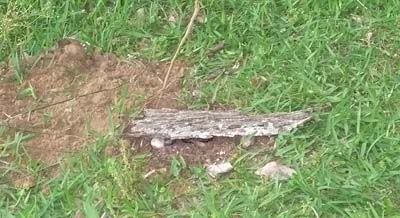 They have so enjoyed collecting the bugs out of it. VERY BOY FRIENDLY! I had meant to do this with them for years now. We were so glad we did this one.