I had had enough one day. I sat looking at the TALL grass outside my door, wondering when in the world my hard working husband was going to be able to mow it, and if I could wait that long. I put the big kids in the pool, put the baby in my maya wrap, and pulled out the push mower.


I mowed first one patch with my baby in his sling. I had to have somewhere to place him. He really enjoyed hanging out on me and watching me work. He would put his hand on the handle bar at times and smile at me. My mother wasn't happy I wore him while I mowed. But it had to be done. The kids would never see a snake in the grass it was so tall. I did what a mommy had to do. I put that baby on me and did what mothers the world over used to do before they had anything but their arms and a bit of cloth or leather, I wore him and worked.


Once that big patch was done I laid a blanket out for him and piled the toys on. He really enjoyed it and stayed put. I don't think he would stay there now...weeks later. For that day, it worked. Hee hee...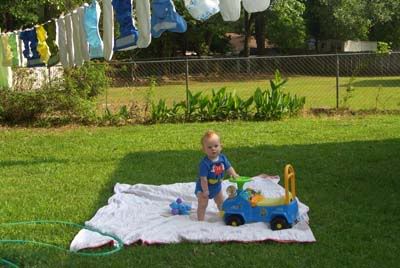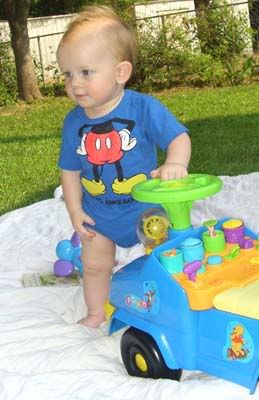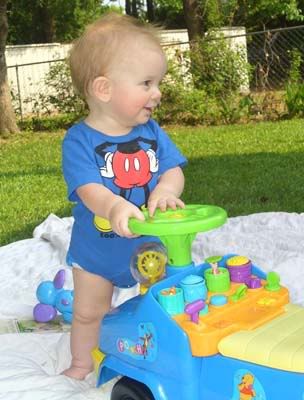 I have struggled with striking a balance in my home since Noah was growing inside of me. That day I felt I had won the battle. :) I accomplished something that needed to be done and I did it without my husband home. I also did it without the help of the big boys.


Have you ever felt that way when you cleverly found a way to get something done with a baby?