One day Noey's favorite word to say will not be yellow. Maybe then he will not call every color yellow. I think he loves the way the word feels in his mouth. I find him singing the word..."Yellow, yellow, yellow, yellow." He will sign red. I think this means he knows the true color? How I love this little guy.
He is also very into replacing and taking off the top to the bingo markers.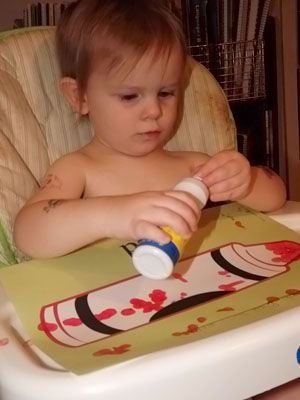 He thinks it is great that he controls this little dotted design.



What is better than your baby holding up his art work for you to take a picture? It is when he holds it upside down! :)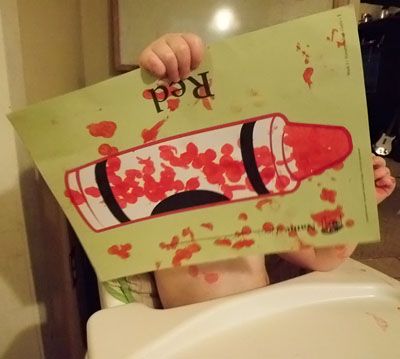 Our sweet Renee, Taylor, and Logan came to visit. We rushed through our lessons before they came over. We stayed up super late making gumbo and desserts. It was pretty awesome.