Wanna know what I love? I LOVE that for a few years in a child's life everything is all new each year. Noey was so into those pumpkins. I was just eating up the eye-candy as I took these shots of Matthew and him working on his pumpkin.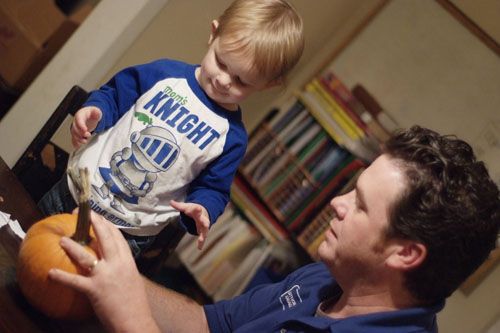 The faces they made just tickled my heart!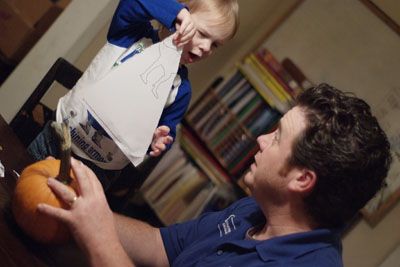 That big hand and that little hand cutting away together.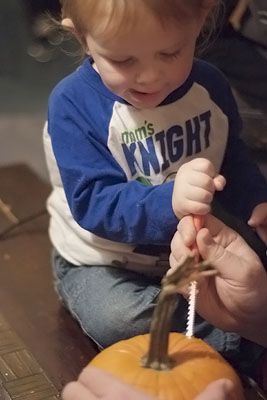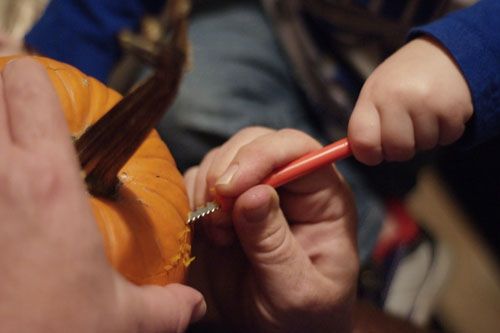 The big reveal as to what is inside those big beautiful orange things we picked and then sat in the kitchen for a few weeks. Last year it freaked him out. He was not happy when we cut into that pumpkin. He had no memory of his earlier angst.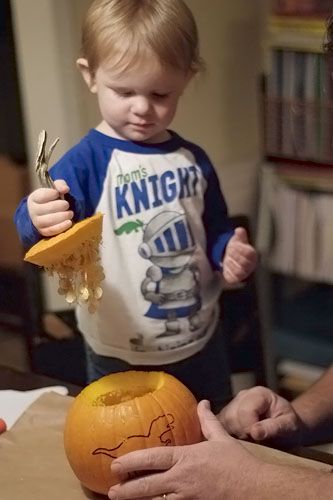 Showing him that a dino (RAWR) was to go on it was icing on the cake!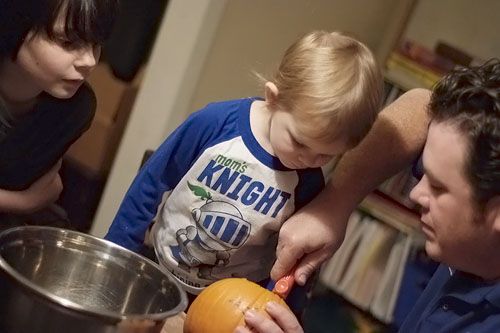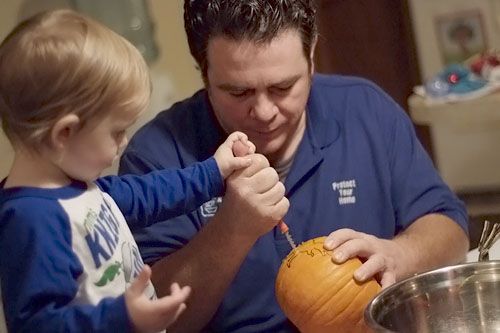 "Noey, smile for mama." I like this reaction even better. :)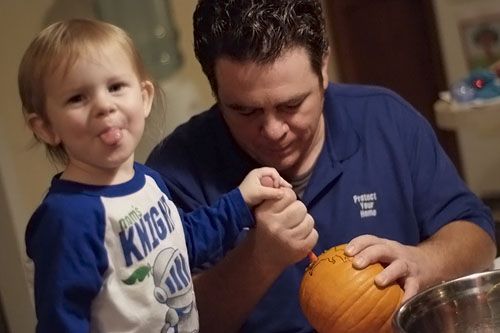 "Pa, RAWR!"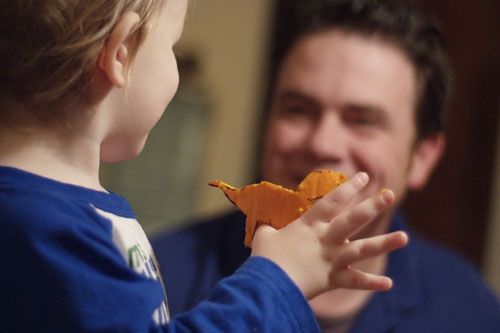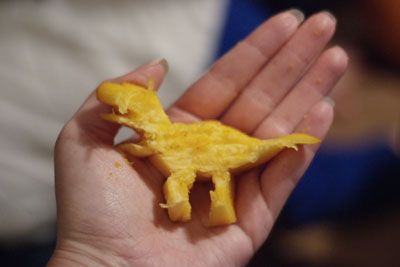 The moment you put the candle in to illuminate that handy work and the baby decides he needs to blow it out! Sweet stuff, right there!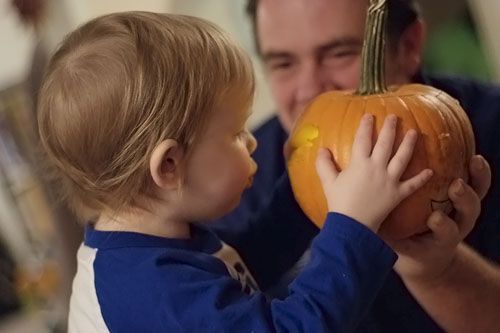 Bigger boys so capable and working all on their very own.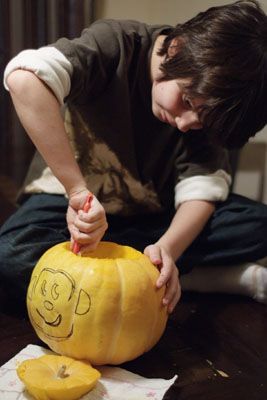 A Huckle break for Noey.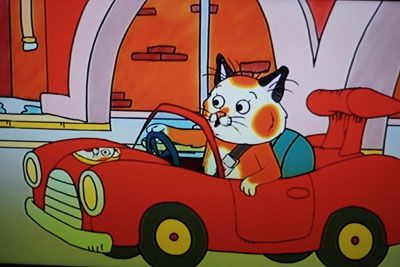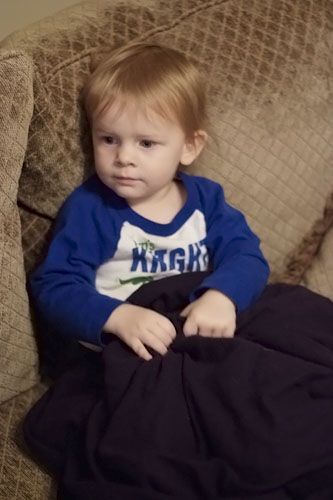 Enjoying my oldest and knowing I can count on my hand how many more pumpkin carvings we will have before he is of age.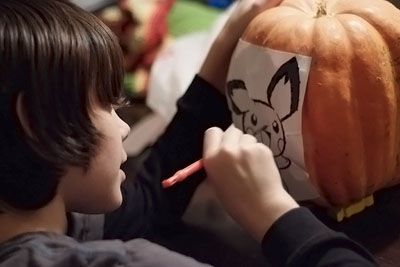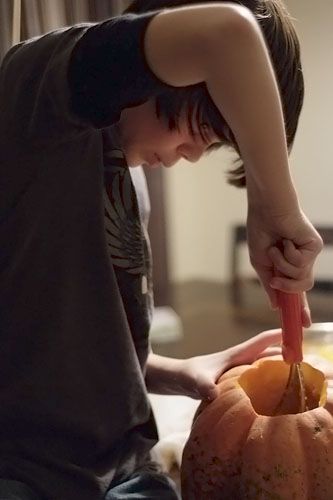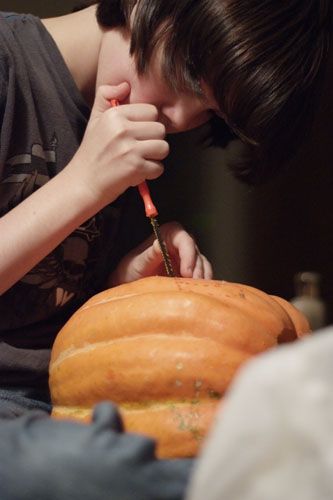 "Mommy, I am finished." My Remy is so grown and so amazing.



Seeing that table full of my men, MY MEN!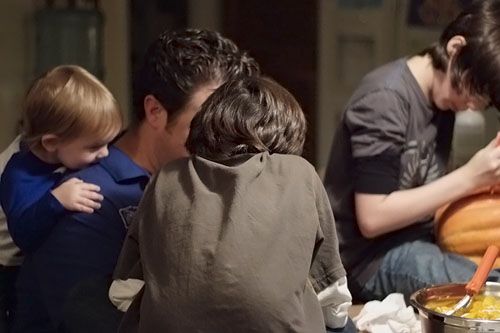 Smiling, because Eli is his father's son. A perfectionist. Also smiling, because he is his mother's son. He has big visions and always picks the most intricate thing he can find. He was the longest in his labor and never quite happy with it. Love him!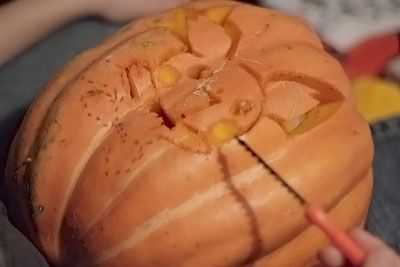 My favorite moment...running outside in the cold to enjoy those pumpkins. :)